TTV Dinakaran's supporter Vetrivel has said that whatever he has said regarding Minister Jayakumar in the leaked audio issue in WhatsApp, is not an accusation but the truth. A WhatsApp video accusing that minister Jayakumar had sexually assaulted a woman who had come to him asking help, and making her pregnant, had gone viral on WhatsApp yesterday and was trending.
Minister Jayakumar had responded that it was a conspiracy against him by people who could not fight against him directly in politics, and that it was a plan set by TVV Dinakaran and his cadre, and refused the accusations.  Today, TTV Dinakaran's supporter Vetrivel had opened up on the statements given by Dinakaran, He said that the whole of North madras knows Jayakumar, and if he had not did any mistake he must undergo DNA test to prove himself.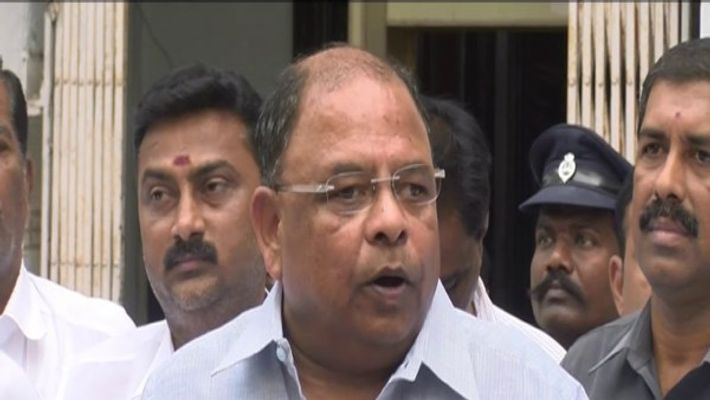 He said that he also has many audio and video evidences against Jayakumar, and he will release them sooner. He said that even the birth certificate was planned to be destroyed, and hence Jayakumar and the victim woman must be subjected to DNA test to prove his criminal acts. 

Sehwag challenges Kohli can't do it!

Former Indian swashbuckling opening batsman Virender Sehwag has challenged that though Indian Skipper, run machine Virat Kohli has been making new records and breaking existing records, smashing most of the records of Master Blaster Sachin Tendulkar, he won't be able to overcome several records. Kolhi has been on a rampage as he has been breaking records one after the other with every match and he is literally unstoppable.