Rangoli is an important part of Diwali celebration! And, no wonders you must be looking out for easy Rangoli designs that can be drawn in less time and yet gives a brighter look adding to the aesthetics of your home. And, that is why to help you out we have come up with our plethora of Easy Rangoli designs that even a naive can draw them out.
Peacock is the National bird of India and is believed to the representation happiness and joy because of its colorful and vibrant feathers with designs in yellow, blue and green colors. The great sight when peacock dances by sprawling its feather is worth watching. We all Indian have taken inspiration from this beautiful bird from generations considering it a symbol of happiness.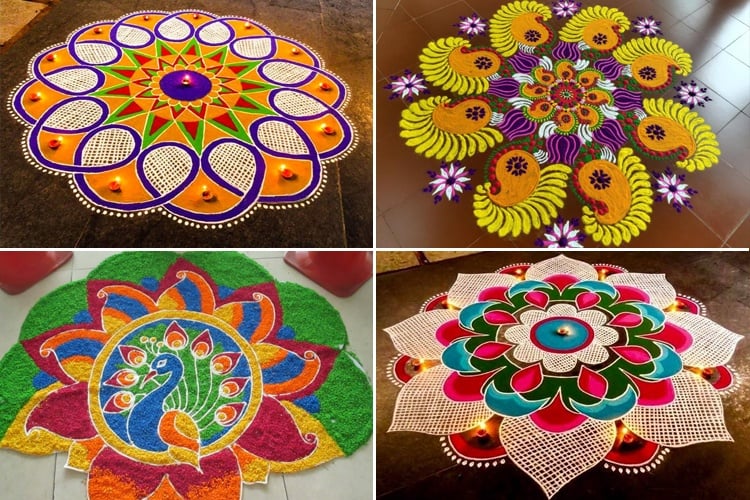 Ganesha is believed to summon prosperity and happiness and therefore drawing Ganesha Rangoli on Diwali is believed to be very lucky. On the day of Diwali Ganesha and Lakshmi are worshipped in the hope that it will bring happiness, joy and merriment in home. While drawing Rangoli is considered very auspicious especially during Diwali, a Ganesha Rangoli is perfectly auspicious.

History Maker: Iniyavan - Inventor of 2000 types of Idlis

According to sources as an ordinary auto driver, Dr Iniyavan did not have the faintest idea that helping to transport idli batter to a cook's home would ignite his passion for the dish and pave his way to achieving a space in the Guinness World Records as well as making him a world renowned name.