According to sources Prime Minister Narendra Modi met his Japanese counterpart Shinzo Abe yesterday, ahead of the two day summit in Japan to review the progress in ties and deepen strategic dimension of the bilateral relationship. Meanwhile this is PM Modi's 12th meeting with Shinzo Abe since he first visited Japan as prime minister in September 2014. Accordingly Japan and Russia are the only two countries with which India holds an annual bilateral summit and has no ideological or strategic differences. 
PM Modi had showcasing India as an attractive investment destination to the Japanese investors. Besides, he addressed a Make-in-India event in Tokyo. Furthermore the Prime Minister will then participate in a community reception that will be attended by the Indian diaspora. Meanwhile Yamanashi, at a distance of around 110 kilometers from Tokyo, is surrounded by several mountains including Mount Fuji the country's tallest peak at around 3,776 metres.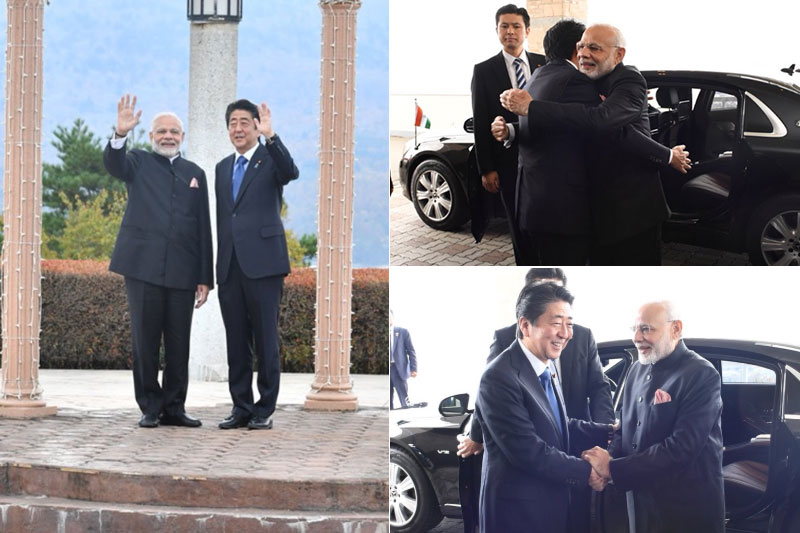 Moreover Shinzo Abe yesterday called PM Modi one of his most "dependable" friends, adding that he would like to strengthen bilateral cooperation to realize a free and open Indo-Pacific. Further PM Abe said India is driving the region and the world's prosperity as a global power. He added "Prime Minister Modi is an outstanding leader of his great country and he have always believed and stated that the relationship between Japan and India is blessed with the largest potential in the world".

Why YS Jagan Sister made a complaint with Hyderabad Police?

Reports added Mohan Reddy's sister YS Sharmila on Monday lodged a complaint with Hyderabad Police Commissioner seeking action against those trying to defame her by spreading rumors on social media. Furthermore she said "Some unknown people defamed me before 2014 elections by spreading fake rumors that she is having a relationship. Again, some people are trying to defame me on social media".