United Nations sources made a statement that UN Secretary General Antonio Guterres has expressed concern over the deepening political crisis in Sri Lanka and called for restraint from all parties in the island country. As per report Guterres is following the latest developments in Sri Lanka with great concern, said his spokesman Stephane Dujarric in a statement, referring to Sunday's shooting by a bodyguard of a former minister at a crowd.
Accordingly the shooting, which resulted in one death and two injuries, was a violent turn of the political crisis in the country following President Maithripala Sirisena's dissolution of the cabinet on Saturday and the swearing in of a former strongman as Prime Minister.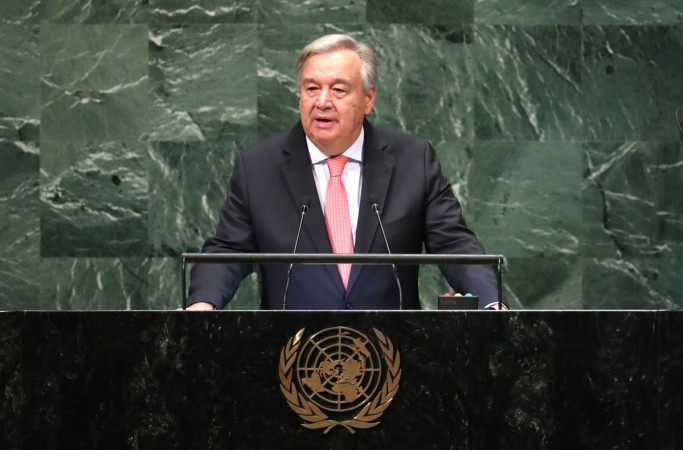 It was stated that Guterres called on the Sri Lankan government to respect democratic values and constitutional provisions and process, uphold the rule of law and ensure the safety and security of all Sri Lankans, said the statement. Reports added the UN chief urged all parties to exercise restraint and address the unfolding situation in a peaceful manner.

CM Chandrababu Naidu unveiled NTR statue

Accordingly Andhra Pradesh Chief Minister N Chandrababu Naidu on Friday unveiled a 36 feet tall statue of Telugu Desam Party (TDP) founder and actor turned politician N T Rama Rao at Sattenpalli in Guntur district. Reportedly the bronze statue has been erected on a 40 foot platform at NTR Sagar in the middle of the pond and the state government has plans to develop the region into a mini Tank Bund like the Hussainsagar in Hyderabad.