In Bengali tradition Kali Puja is celebrated on the night of Diwali. Kali is considered as one of the only two pre-Aryan deities other being Lord Shiva.
According to a legend, Lord Shiva lay down on the path of goddess Kali, who went on a rampage slaughtering demons. After she stepped unknowingly on Shiva's bare body, she calmed down.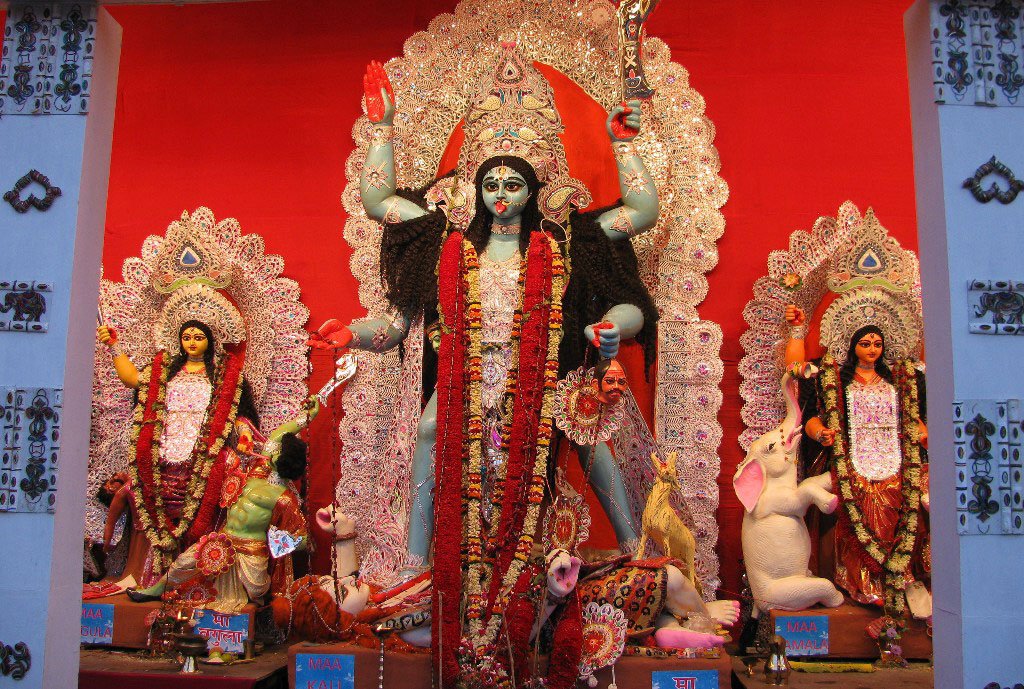 Moreover the festival is celebrated to control ego and other negative tendencies that hinder spiritual progress. Goddess Kali blesses people who celebrate Diwali this season and her devotees are filled with happiness and excitement.