Lucknow sources stated that Prime Minister Narendra Modi had inaugurated two major national highways and an inland waterways project at his parliamentary constituency. Accordingly the two roads have a combined length of 34 km and have been laid at a cost of Rs. 1,571.95 crore. Meanwhile the 16.55 km Varanasi Ring Road Phase-I has been completed at a cost of Rs. 759.36 crore, while the four-laning and construction of 17.25-km-long Babatpur-Varanasi Road on NH-56 has cost Rs. 812.59 crore.
Furthermore the Babatpur Airport Highway will link Varanasi to the airport and go on to link Jaunpur, Sultanpur and Lucknow. Moreover with the flyover at Harhua and a road over bridge (ROB) at Tarna, the new road plan will reduce travel time from Varanasi to the airport, providing relief to the locals and tourists coming here.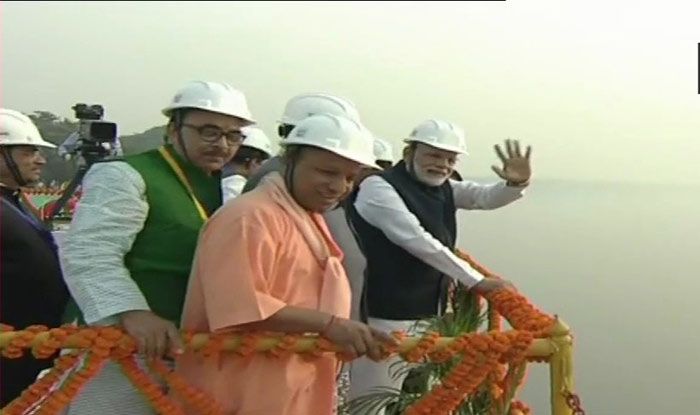 Reports added the Ring Road, with two ROBs and a flyover, is expected to reduce traffic, fuel usage and pollution on NH 56 (Lucknow-Varanasi), NH 233 (Azamgarh-Varanasi), NH 29 (Gorakhpur-Varanasi) and Ayodhya-Varanasi highway. As per report the project entails construction of three multi-modal terminals (Varanasi, Sahibganj and Haldia), two inter-modal terminals, five roll on roll off (Ro-Ro) terminal pairs, new navigation lock at Farakka, assured depth dredging, integrated vessel repair and maintenance facility, differential global positioning system (DGPS), river information system (RIS), river training.

Is Rajahmundry YSRCP MP candidate relative to TRS leader?

After seeing the complete YSRCP list it seems that YS Jagan didn't pay much attention in selecting the candidates for 25 Parliament segments in AP. YS Jagan has concentrated more in selecting the candidates that helps to come to power in the state which is his main target.