Accordingly Andhra Pradesh Chief Minister N. Chandrababu Naidu makes regular visits to AP & Telangana Governor E.S.L Narasimhan to inform him of the challenges the state is facing in the aftermath of bifurcation. Meanwhile it is protocol to apprehend the Governor on the developments and challenges in Andhra Pradesh as the head of a state, TDP cadre and the people of AP feel that these regular meetings with Narasimhan are futile. 
As per report it is a well known fact that Governor Narasimhan has been favoring Telangana in the last four years. Reports added that he has been misinforming the Centre of the developments in AP and misleading it at the behest of Telangana CM K. Chandrasekhara Rao. Furthermore as a Governor who is expected to be impartial, Narasimhan has not been so, in case of Andhra Pradesh. Meanwhile on the other hand, he has violated protocol several times and has exhibited his high-handedness by surpassing providing information to the Head of State.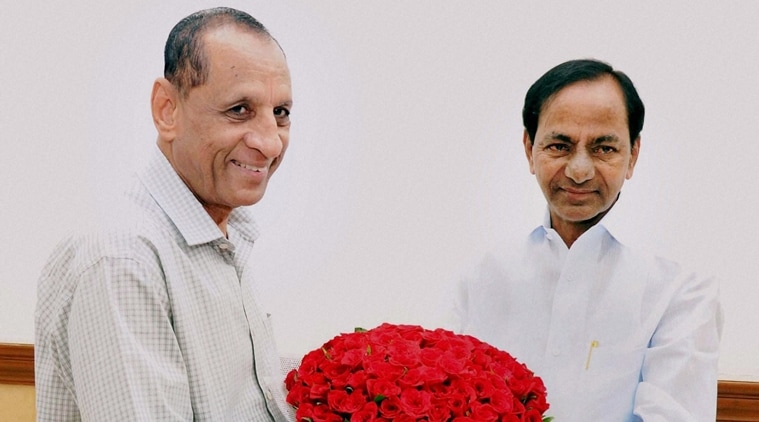 Moreover he has been acting at the behest of the BJP at the Centre and has forged several political ties. Reports indicate that he has been BJP' pawn to create anti-Chandrababu forces in Telugu states.

Where is Vamsi? When he will file nomination?

Vallabhaneni Vamsi name is appeared in first list of TDP as its nominee from Gannavaram Assembly. He didn't go to Gannavaram after announcing his candidature from Hyderabad. Date of Filing of nominations would come to an end by 25th March.