Due to the rampage caused by Gaja cyclone, Nagapattinam district's Vedaranyam area has become an island surrounded by water all over. The people residing in Vedaranyam are facing a tough time, as they are facing troubles even in getting food and water. Now the condition is that it requires more than 6 hours taking resources like food and water into Vedaranyam.
National disaster relief team has been requested to be brought into Vedaranyam to help and rescue the people of Vedaranyam. The Gaja cyclone had crossed the sea today morning at Vedaranyam between Pamban and Cuddalore, and the cyclone was clocking 110 kms per hour, and due to the heavy winds, electric poles fell apart and fell down, and thousands of trees fell down, and due to rains and flood, electricity connection got disrupted.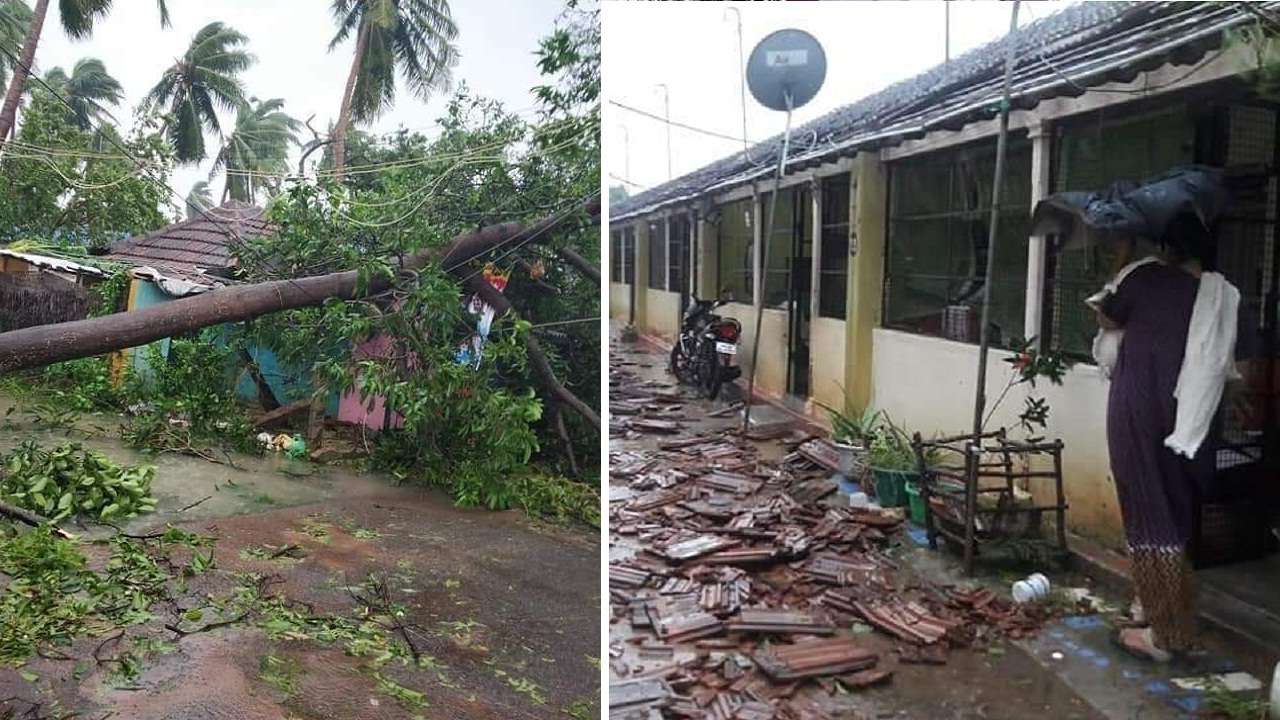 Due to all these reasons the situation is that now Vedaranyam has become an island. There is no electricity as well as mobile signals, and due to this people are unable to reach their relatives, and they are using police walkie talkies to communicate. Due to lack of transport and medical facilities as well, the whole area is struggling.

Is Bollywood Actress Urmila Matondkar making her Political entry?

Mumbai sources reported that currently political circles are abuzz with speculation over famed Bollywood actress Urmila Matondkar's possible entry into politics as a Congress candidate in Mumbai. Accordingly the 'Masoom' (1983) child actress is widely considered in the reckoning for a Congress nomination from Mumbai North Lok Sabha constituency.