Today is the last day for filing the nominations for Rajasthan and Telangana Assembly Elections. Single-phase polling for 200 assembly constituencies of Rajasthan and 119 constituencies of Telangana will take place on 7th of December.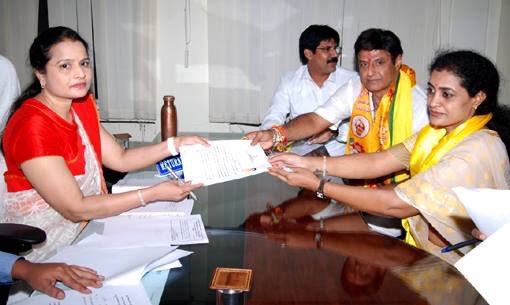 The officials have received a total of 1497 nominations so far. Until yesterday, out of the 643 nominations, BJP (56), TRS (44), BSP (40), and Independent (402) have filed their nominations. Telangana Pradesh Congress Committee President Uttam Kuamr Reddy filed his nomination from Huzurabad Constituency while NTR's grand daughter Suhasini filed her nomination from Kukatpally Assembly Constituency.
Today is the last date for the nomination and all eyes are on the candidates who might surprise at the last minute. Independent candidates numbers have increased threefold than the last elections as per the officials. Watch out this space for more updates.

Is Rajahmundry YSRCP MP candidate relative to TRS leader?

After seeing the complete YSRCP list it seems that YS Jagan didn't pay much attention in selecting the candidates for 25 Parliament segments in AP. YS Jagan has concentrated more in selecting the candidates that helps to come to power in the state which is his main target.