Sources from Kolkata stated that TD president and Andhra Pradesh Chief Minister N. Chandrababu Naidu said that parties opposed to the BJP would meet before the Parliament Winter Session begins December 11, instead November 22 as scheduled. Meanwhile he said the schedule was changed due to the ongoing election campaign in five states. Furthermore when talking to media persons after meeting West Bengal Chief Minister Mamata Banerjee on Monday, he said that they had detail discussions on matters plaguing the country at present.
Ms Banerjee said "The two leaders were evasive on who would be the face of the proposed anti-BJP front and when compared to Narendra Modi ji, we all are seniors. Everybody has enough experience and all are the face of the coalition." He stated "There is need to save the nation, save democracy and protect the institutions. Democracy is in danger and the CBI, ED, IT, RBI, and every institution are being destroyed".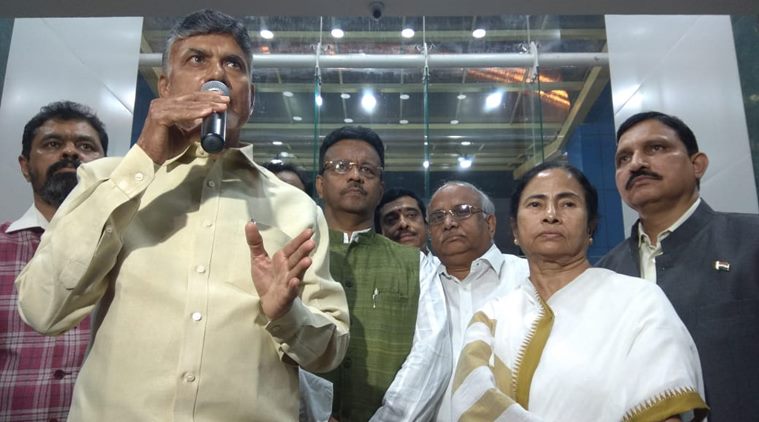 He added "Demonetization was a big farce, petrol and diesel prices have increased, rupee devalued, there is increasing unemployment problem and there is also this religious intolerance with minorities feeling insecure. Moreover pointing to Ms Banerjee who was standing next to him, Mr. Naidu said she had been fighting against these from the beginning".

Top House Democrats raised prospect of impeachment for Trump

Washington sources reported that Top House Democrats on Sunday raised the prospect of impeachment or almost-certain prison time for President Donald Trump if it's proved that he directed illegal hush money payments to women, adding to the legal pressure on the president over the Russia investigation and other scandals.