Accordingly amidst rising tensions in the state of Kerala over the recent protests at Sabarimala temple, Chief Minister Pinarayi Vijayan on Tuesday morning addressed the media at the Kerala Secretariat in Thiruvananthapuram. He added "It is the BJP and RSS who are leading the protests at Sabarimala and the Congress is giving support to them and these protests are purely for political gains and have nothing to do with devotion".
Meanwhile the areas of Pamba, Nilakkal and the Sabarimala temple have witnessed intense protests after the historic verdict of the Supreme Court on September 28 allowing the entry of women of all ages into the Sabarimala temple. Furthermore Pinarayi Vijayan also emphasized the fact that the state government had no other option but to implement the SC verdict.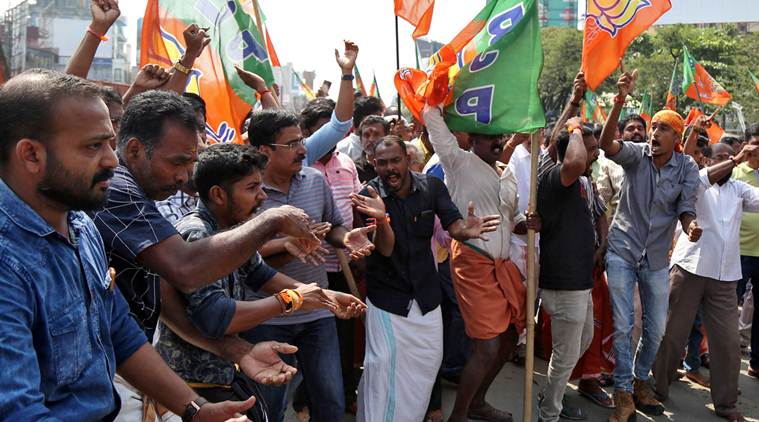 Moreover the Kerala High Court on Tuesday questioned the state government for the "excessive" control by the police at Sabarimala. Hence this after 69 people who were protesting at the Sannidhanam on Sunday night was detained by the police. Further the CM also stated that he is confused with the stand of the Congress regarding the Sabarimala issue. "The stand of the Congress in the centre is to implement the SC verdict and in Kerala, they are competing with the BJP to not implement the verdict."

Pawan Kalyan - The Faded Power?

Powerstar Pawan Kalyan got a dream start to his career - a beginning that any debutant would crave for. That he's Megastar Chiranjeevi's brother gave him an instant entry into films, but his debut wasn't a success despite being a remake. However, he followed up with back to back successful flicks, Gokulamlo Seetha, Suswagatham, Tholi Prema (a cult classic that is still celebrated), Thammudu, Badri and Khushi.