Sources from Colombo stated that over 230 skeletons have been found in a mass grave discovered earlier this year in Sri Lanka's Mannar town that has turned out to be the country's biggest such site. As per report a court has ordered detailed excavations at the site a former co-operative depot near the main bus terminus after human remains were found by workers digging foundations for a new building in August.
Professor Raj Somadeva, a forensic archaeologist from the University of Kelaniya near Colombo who is leading the team at the site, told the BBC on Thursday said "We have excavated more than 230 skeletons so far". Meanwhile he said that apart from the human remains, the archaeologists had also found porcelain, ceramic and metal objects, in addition to some jewelry worn by the victims.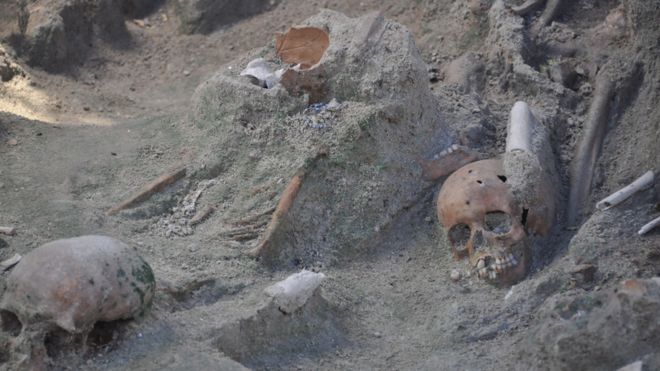 Somadeva said, adding "some bones were missing. It's chaotic and the bones are scattered and (it's) very difficult to trace the stature of the bodies".  Moreover the town of Mannar is dominated by ethnic minority Tamils and community leaders say hundreds of people from the region went missing during the decade's long conflict between Sri Lankan security forces and Tamil Tiger rebels. Further Mannar remained mostly under army control during the civil war, Tamil Tiger rebels dominated its surrounding areas and the military captured the entire district after ferocious battles which ended almost 10 years ago.

People against Jayalalitha's memorial!

The general public has been strongly opposing the move to convert former Tamilnadu chief minister Jayalalitha's residence at Poes garden as her memorial. Current Tamil Nadu chief minister Edappadi Palanisamy had earlier announced that the residence of former CM Jayalalitha at Veda Nilayam in Poes garden will be converted into her memorial.