Accordingly politicians in India are fighting to reach monumental heights quite literally. Meanwhile joining the list of tall structures in India would be the Andhra Pradesh Assembly building that will come up at Amaravati. Furthermore the proposed design that has almost been finalized by Chief Minister Chandrababu Naidu will make the Andhra Pradesh Assembly building taller than the Statue of Unity by 68 meters.
Meanwhile the three floor Assembly building will have a 250 meter tower making it taller than the 182 metre Statue of Unity in Gujarat. Further the proposed structure will be shaped like an upside down lily flower, said Minister for municipal administration P Narayana, speaking to media. Hence the tending process for the construction of the proposed assembly will begin by the end of November.
Previously in October, there was sharp criticism from all quarters over the Rs 2,989 crore spent on the construction of the Statue of Unity. Reportedly the statue was inaugurated by the Prime Minister Narendra Modi, who said that the statue will be a reminder to the nation of Sardar Vallabhai Patel's efforts to unify India shortly after the country gained independence from the British. Recently the Uttar Pradesh chief minister Adithyanath announced that his state would build a 201 metre tall statue of Lord Ram. Reports added this announcement was followed by the Karnataka government's announcement to build a 125 feet (38.1 meters) statue of Mother Cauvery.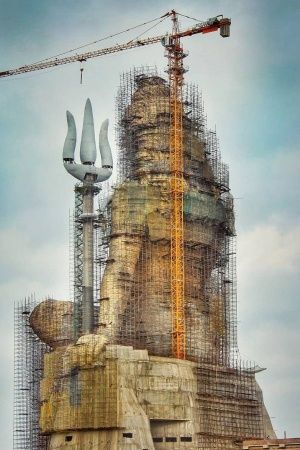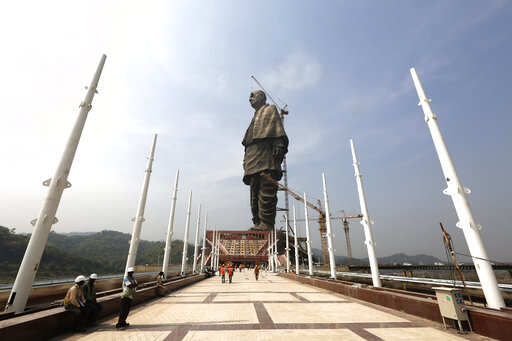 Male Elephant passed away while crossing electrocuted fence

Accordingly a male elephant tragically passed away while trying to cross a fence in Nagarhole National Park in Karnataka on Saturday. Reportedly iron fences were erected in parts of the park to prevent elephants from crossing over into human settlements and the 42 year old elephant had crossed over and raided an agricultural field on Friday and however, the elephant got stuck on the fence on the way back to the Veerahosahalli range.