Hyderabad sources reported that UPA chairperson Sonia Gandhi yesterday in her address at a public meeting at Medchal in the city lambasted the TRS for ignoring the interests of tribals, minorities, women and students of the State. When launching a scathing attack at caretaker Chief Minister K Chandrasekhar Rao (KCR) for working only for himself and his family, she said that the State did not achieve its aspirations under KCR's rule.
Furthermore after predicting the end of the TRS rule in the upcoming elections, she said that the people of the State have suffered immensely under KCR's rule. She added "The Congress party stands by its word of according the special category status to Andhra Pradesh, made during the formation of Telangana. It was amid great difficulty and pain that she had decided to form the State of Telangana, thanks to the efforts of former Prime Minister Manmohan Singh, party president Rahul Gandhi and many others".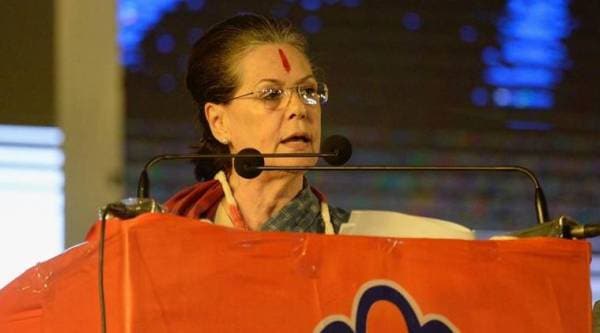 Moreover Rahul Gandhi, in his address at the meeting demanded KCR to explain on his promises made in 2014 and the ones which were delivered. Reportedly the chiefs of Congress's alliance partners, TJS, TDP and CPI were also attended the meeting. Further revolutionary Telangana balladeer Gaddar also met the UPA chairperson on the occasion.

RK Roja accused Chandrababu Naidu for acting as Mastermind in YS Vivekananda Reddy's death

Thirupathi sources stated that YSRCP MLA RK Roja accused the Telugu Desam Party Chief and Andhra Pradesh Chief Minister N Chandrababu Naidu of being the mastermind behind the murder of former MP YS Vivekananda Reddy at a presser on Sunday. Reportedly he is the uncle of YSRCP chief YS Jagan Mohan Reddy. When addressing media persons Roja alleged, "When Dr YS Rajashekhar Reddy