As per report the cell phone operators raising severe objections against Shankar, Rajinikanth and Akshay Kumar's 2.0 have come as a shocking move. Meanwhile just hours before the film's release the cell phone operators association has demanded for a re-censor of the film and alleged that the film would have "objectionable" content that would showcase cell phones in a "poor light".
Meanwhile this unwanted controversy would only add up to the huge buzz surrounding the film. Presently the worry of cellular operators is totally unwanted as no one would stop using mobile phones or even reduce their usage after watching the film 2.0. Further no doubt, movies have great reach into masses and they influence people a lot, but that doesn't mean people would do each and everything that is shown on silver screen.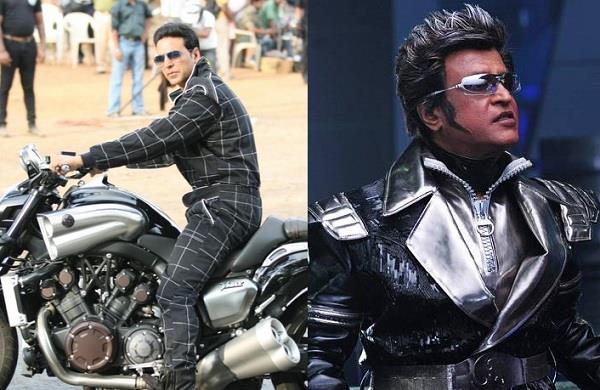 Moreover even if Shankar tells a message that the over use of mobile phones should cut down, the effect wouldn't be there as mobile phones have penetrated into lives of people beyond anyone's imagination and it has become party of everybody's life these days. Hence Shankar seems to be focusing only on the disadvantage of overusing the mobile phones, but, well, before jumping to conclusions and watch for the film.

YS Jagan Mohan Reddy lashed out at Chandrababu Naidu for delay in Polavaram Project

Meanwhile, when addressing a massive election meeting at Koyyalagudem in Polavaram constituency of West Godavari YS Jagan pointed out that Chandrababu hoodwinked the people of AP, who voted him to power and in the name of Janmabhoomi committees all the grass root democratic bodies have been made defunct. Furthermore Women constitute half the population and in September 2014,