According to sources South Korean President Moon Jae-in on Monday relayed a message from his American counterpart Donald Trump to North Korean leader Kim Jong-Un that Washington ready to give Pyongyang everything in return for denuclearization. Meanwhile Moon made the remark onboard his presidential plane that Trump asked him during their meeting Friday at the G20 in Buenos Aires to personally convey the message to Kim.
He said "And the message was that President Trump has a very friendly view of Chairman Kim and that he likes him, and so he wishes Chairman Kim would implement the rest of their agreement and that he would make what Chairman Kim wants come true". Furthermore Trump and Kim agreed in June at their historic summit in Singapore that they would work towards the denuclearization of the Korean Peninsula in exchange for Washington ensuring the regime's survival.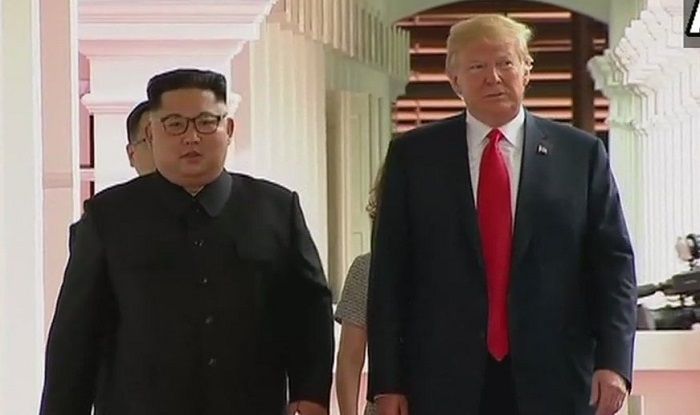 Moreover Trump confirmed his intention to hold a second summit with Kim, which could take place in January or February next year and for which three places were being considered. Further Trump highlighted during the meetings he held on the sidelines of the G20 summit in Buenos Aires with Moon and Japanese Prime Minister Shinzo Abe the necessity to maintain sanctions given that Pyongyang was yet to show any progress in denuclearization.

Will Ruling TDP Retain Power to finish Pending Works???

According to sources in a changing political narrative and the heat of elections looming over, political parties in Andhra Pradesh are going all out to woo voters with freebies and schemes, if they win and form a government. Meanwhile with YSR Congress President, announcing Rs. 3000 pension for senior citizens last month in Tirupathi, AP chief minister and Telugu Desam Party (TDP) Chief