Accordingly the Charminar assembly constituency in the undivided Hyderabad district was home to the MIM party since 1967, winning the seat for a record 11 times. Meanwhile current MIM president Asaduddin Owaisi was for the first time in 1994 elected as an MLA from the constituency. His father and party founder, Sultan Salahuddin Owaisi represented the constituency several times.
Reports added the party's Ahmed Bin Pasha Quadri represented the Charminar constituency since 1999, however, the party decided to swap his constituency with former Yakutpura MLA Mumtaz Ahmed Khan for the upcoming elections. Furthermore although the 2,00,414 strong electorate will in all likelihood re-elect the MIM despite change in candidate, the Congress hopes to gain a hold of the constituency, where the TDP candidates in the past consistently secured 20,000 to 30,000 in the last four elections.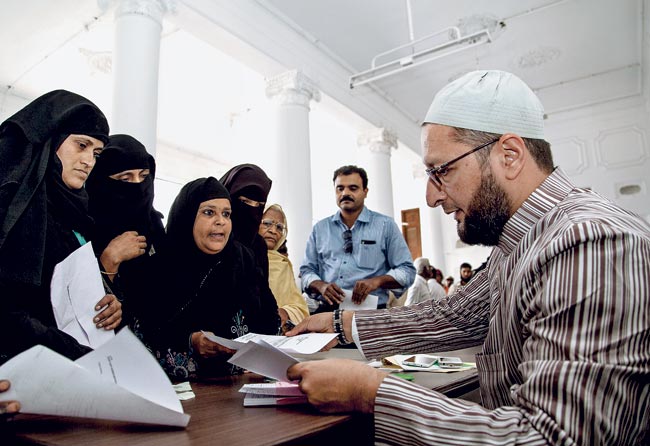 Moreover with the Congress ranged against the MIM and Owaisi throwing his weight behind the TRS, it unlikely that the Mahakutami would make any dent in the voter base of the AIMIM. Hence on the other side, the ruling TRS party fielded Mohammed Salahuddin Lodi against Mumtaz Khan for a friendly contest. BJP's T Umamhendra and BLF's Shaik Ismail will test their luck on December 7.

Cyclonic Storm prevails over AP & North Tamilnadu

According to sources the IMD stated the deep depression over south Bay of Bengal is likely to intensify into a cyclonic storm over the next 24 hours. Meanwhile the cyclonic storm is expected to move towards Andhra Pradesh and adjoining north Tamilnadu coast over the next 72 hours and the regions could witness heavy to very heavy rainfall.