As per report the fate of TRS, the Congress-TDP led People's Front, AIMIM, BJP and hundreds of independent candidates will be revealed tomorrow (Dec 11th) evening. Earlier several national media houses' exit polls have predicted that TRS will become the single largest party. Accordingly AIMIM Chief Asaduddin Owaisi has created a huge stir. Owaisi took to Twitter this afternoon and tweeted, "He met Telangana's caretaker & next CM of Telangana, KCR sahab at 1:30 PM yesterday. Inshallah head form government on his own strength, and Majlis will stand by him."
Furthermore in a dramatic turn of events, Owaisi reached KCR's camp office at Pragati Bhavan on a sports bike and cleverly evaded the media attention. Reportedly both Owaisi and KCR are currently discussing crucial political developments over lunch.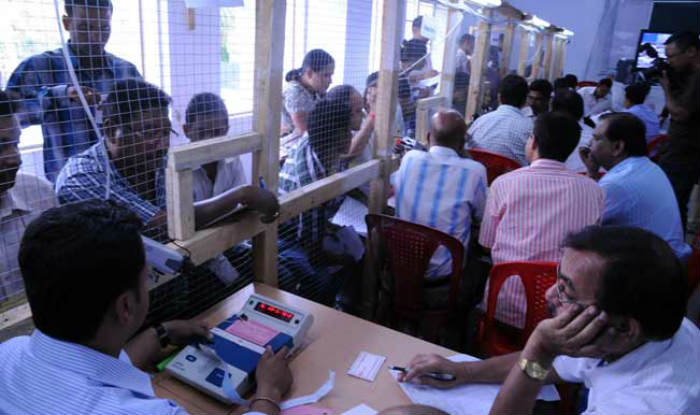 As per report it was stated that Owaisi and KCR's latest meeting gains a lot of importance just a day before the counting. Moreover since the election campaign began last month, both the leaders have been hinting at a possible alliance to form the new government and Owaisi is expected to interact with the media after his meeting with KCR, and more details may emerge afterwards.

Will BJPs Abhe Singh Yadav retain constituency in Haryana Assembly Elections?

According to sources with the Election Commission announcing the election dates for poll-bound Haryana Assembly, which is scheduled to be held in a single phase on October 21, the poll body is gearing up to conduct the electoral exercise in a democratic set up and the present term of the Haryana Assembly will end on 2 November