With the Assembly elections of the 5 states being seen as a kind of semi final before the Lok Sabha elections scheduled next year, the BJP party has faced an unexpected huge loss, following the declaration of the votes counted in the 5 states of Telangana, Madhya Pradesh, Mizoram, Chattisgarh and Rajasthan. Telangana had the ruling Telangana Rashtriya samiti winning single handed, winning 87 seats, followed by Congress at a distant second with 19 seats, and the Bharatiya Janatha party which had aimed at an entry into south via Telangana, faced huge shocker winning just a single seat.
Rajasthan had Congress reigning supreme, winning 99 seats, while BJP came second, with 74 seats, and 101 seats are needed for majority. Madhya Pradesh turned out to be a close contest, with Congress inched ahead of BJP with 111 seats as BJP got 110, and 116 seats are needed for majority, and BSP has 2 seats, and GGP has 1 seat, and the rest have won 6 seats in the state. Chattisgarh was another strong area for Congress as they secured a victory in 66 seats, while BJP could win only 16, and 46 was the count needed for majority, making it a massive win for Congress, and an unexpected upset for Chief minister Raman Singh who was expected to remain unscathed.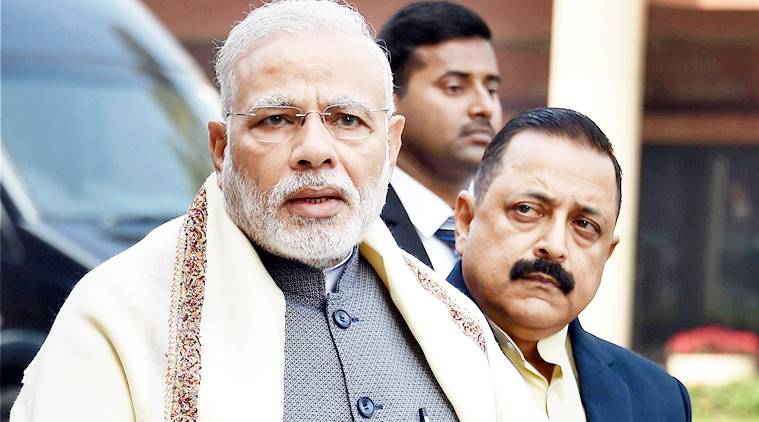 In Mizoram, with 21 seats required for majority, the Mizo National Front had won 26 seats winning supreme, and Congress won 5 seats coming second, and BJP had won just 1 seat.  This defeat has come across as a reality check for BJP with the growing displeasure among people on the party and also a threat for the 2019 Lok Sabha elections.

PM Modi confident in making Bharat a 5 Trillion Dollar Economy

New Delhi sources stated that Prime Minister Narendra Modi said that the goal to make India a five trillion dollar economy is challenging but can be achieved and asked the states to recognize their core competence and work towards raising GDP targets. Reportedly in his opening remarks at the fifth meeting of the Governing Council of NITI Aayog, the Prime Minister said that empowerment