According to sources Irene O'Shea is a fearless great grandmother. Accordingly at 102, she is the oldest skydiver in history and she undertook the adventure for charity. Meanwhile O'Shea's name entered the record books on Sunday, 9 December, when she jumped off a plane in South Australia. Furthermore wearing a white knitted sweater and blue gloves, O'Shea and her partner landed smoothly and were greeted by her great grandchildren.
SA Skydiving rep Matt Teager told people "Irene and Jed completed a smooth, beautiful free fall, falling at 220 kph through wispy clouds, before a smooth parachute opening". Furthermore he added that O'Shea "was an absolute joy to have on the drop zone."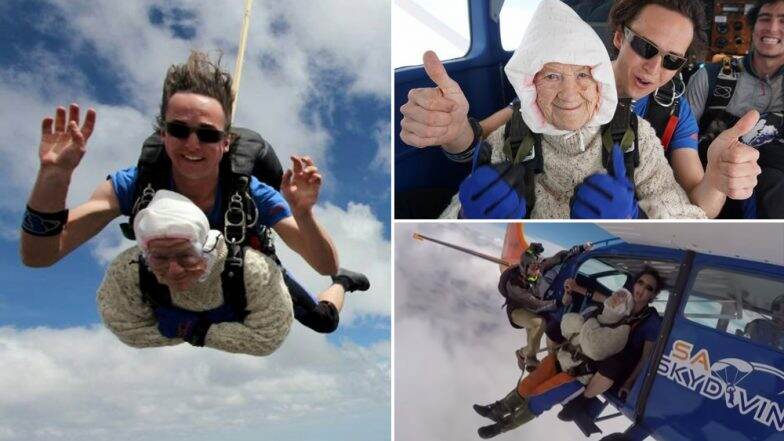 Moreover like every year, O'Shea dedicated her jump to her late daughter, who died of the Motor Neuron Disease (MND), which affects a person's brain and spinal cord. Hence after her daughter's death, O'Shea worked with the MND Association of South Australia to raise awareness and funds for the cause

Why Shashi Tharoor not allowed into Sree Padmanabhaswamy temple in Kerala with PM Modi?

New Delhi sources stated that Congress leader Shashi Tharoor alleged that he and other local leaders were not allowed to enter the centuries old Sree Padmanabhaswamy temple in Kerala's capital Thiruvananthapuram during Prime Minister Narendra Modi's visit to Kerala. Reportedly Mr Tharoor, who is the lawmaker from the city, accused the Prime Minister's Office (PMO) of striking their names from the list of people allowed in the temple when the PM was there.