With the mounting pressure in BJP to retain higher caste votes, there are plans and discussions within the BJP circle to make strategies to retain their votes so that they won't lose in the upcoming 2019 elections. With the election results of 5 states that were announced recently for Madhya Pradesh, Chattisgarh, Rajasthan ,Telangana and Mizoram there's a huge unrest in BJP as they lost to Congress in a bad manner losing their stronghold in what's seen as a precursor to the 2019 elections.
While there are various reasons like demonetization, anger of people on state governments being cited as the reason, BJP inside sources think that the major reason behind this happens to be the law for downtrodden and weaker sections of society.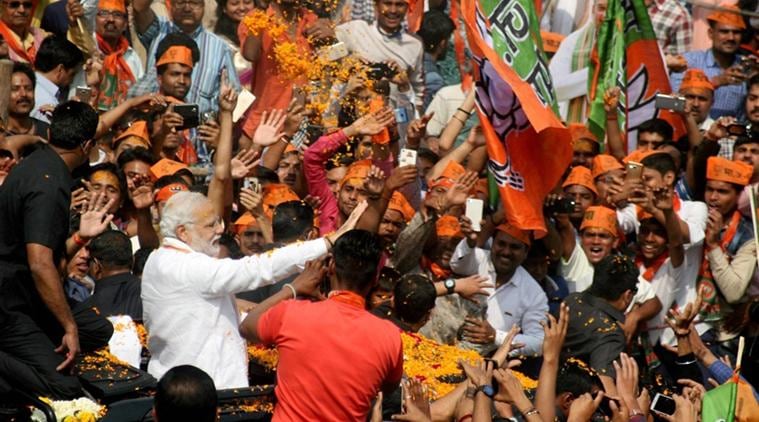 Hence BJP is planning to please higher caste people and target their votes by creating job opportunities and lots of schemes for them to retain their votes for 2019 Lok Sabha elections.

Indian Railways linked its locomotives via ISRO satellites

According to sources the Indian Railways has linked its locomotives via ISRO satellites, making it easy to track trains and automatically feed the control charts about the trains arrival and departure. The officials said "A new beginning has been made in the new year: the train movement information is acquired and fed to the control charts using ISRO (Indian Space Research Organization) satellite based real time train information system (RTIS) automatically".