As per report ever since KCR announced that he will give a 'Return Gift' to his 'friend' Chandrababu Naidu, it has become the talking point in Andhra Pradesh. Presently political circles are abuzz that KCR would campaign in AP against Chandrababu. Meanwhile as Owaisi has already made his stand clear and ready to campaign for Jagan, it is widely speculated that KCR & KTR may do public rallies in support of Jagan.
Furthermore TDP leaders in AP have a different analysis on this and like how Naidu's campaign in Telangana helped TRS to storm to power, TDP leaders are hoping that KCR's campaign in Andhra Pradesh would benefit TDP in return. Reportedly TDP leaders in AP are analyzing that KCR and KTR's entry into AP would only help TDP.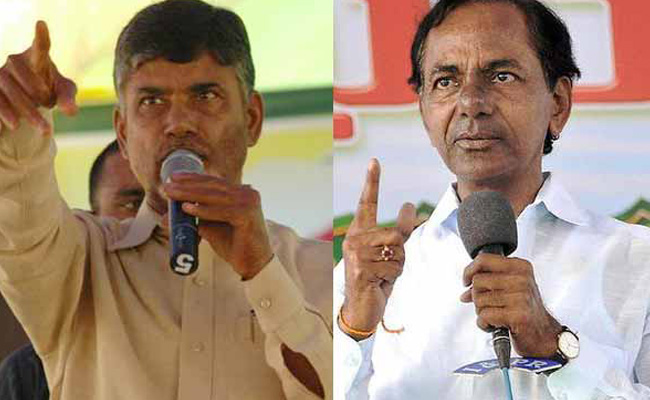 Recently a source close to TRS opined that "KCR is a smart politician and he knows how to play around with Chandrababu. When KCR said that he would involve in AP politics, he doesn't mean his public rallies and poll campaigns in AP. What he meant was a Return Gift that will be a trouble to Chandrababu." Moreover he further said that the 'Return Gift' would be re-opening of 'Note for Vote' case and to irk Chandrababu, Revanth Reddy, while KCR's Return Gift would be to start the investigation against Naidu and to make him roam around the courts.

World Bank withdrew from Amaravati due to Corruption, say AP officials

The World Bank has decided not to fund Amaravati Sustainable Capital City Development Project, the ambitious project of former Andhra Pradesh chief minister Chandrababu Naidu. The World Bank's Website marked the project as 'Dropped'. The total project cost was USD 715 million with the World Bank planning to provide a loan of USD 300 million.