Jakarta sources stated a tsunami apparently caused by the eruption of an island volcano killed at least 43 people after the waves hit the coast around Indonesia's Sunda Strait, sending a wall of water some 20 metres inland and damaging hundreds of houses including hotels. Meanwhile scientists from Indonesia's Meteorology and Geophysics agency said it could have been caused by undersea landslides from the eruption of Anak Krakatau, a volcanic island formed over years from the nearby Krakatau volcano. They also cited tidal waves caused by the full moon.
Oystein Lund Andersen wrote on Facebook "He had to run, as the wave passed the beach and landed 15-20m (metres) inland". Meanwhile he said he was taking pictures of the volcano when he suddenly saw a big wave come toward him.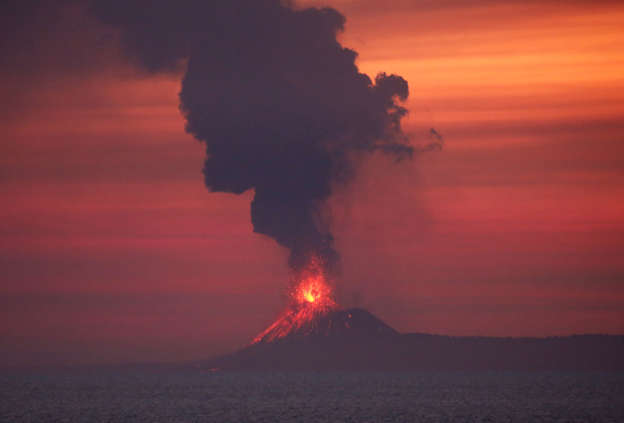 Furthermore the worst affected area was the Pandeglang region of Banten province in Java, which encompasses the Ujung Kulon National Park and popular beaches, the Disaster Management Agency said. Of the deaths, 33 were in Pandeglang. Reportedly Alif, a resident in Pandeglang district who goes by one name, said the tsunami reached about 3 metres high. Also he told MetroTV station that many people were still searching for missing relatives.

Miss India 2019 Winner is from Rajasthan

According Miss India 2019 has been announced and the winner is Suman Rao, Miss India 2019 from the state Rajasthan. Previously Miss India 2018, Anukreethy Vas from Tamilnadu crowned her successor Suman Rao, Miss India 2019 in an emotional moment. Meanwhile last year's first runner up or Miss Grand India Meenakshi Chaudhary of Haryana also crowned her successor and so did