New Delhi sources stated that the GST Council announced yet another revision of rates on 23 goods and services, likely to be applicable from January 1. Meanwhile even then, the council did not avoid levying different tax rates on the same commodity one example was the GST rate on cinema tickets.
Furthermore as per report, tax on cinema tickets costing more than Rs 100 will be reduced from 28% to 18% and from 18% to 12% on those costing less than Rs 100. Reportedly Prime Minister Narendra Modi had said earlier this week that the government wanted to ensure that 99% items would be kept at a GST slab of 18% or less. Further the 31st meeting of Goods and Services Tax Council decided to reduce rates on 17 goods and six services categories which will result in revenue loss of Rs 5,500 crore.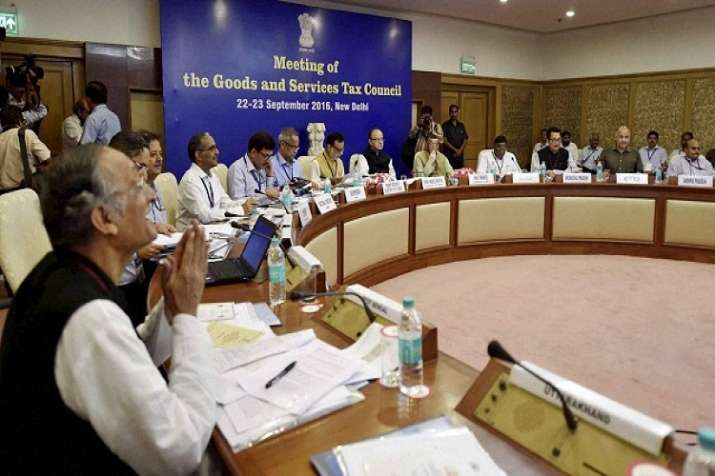 Moreover during the council meeting representatives from some Opposition states initially opposed a cut in GST rates at the current juncture due to its revenue implications. Reports added out of the 35 items in top 28% tax category, GST Council decided to reduce tax on six to 18% including monitors and TVs (up to screen size of 32  inches), power banks, digital cameras, video camera recorders and video game consoles among others. Accordingly GST on parts and accessories for the carriages for disabled persons was cut from 28% to 5%. Presently only 28 goods are left in the highest 28% tax bracket.

Hyderabad Police organized Job Connect program to provide job opportunities

Accordingly the Falaknuma police in Hyderabad organized a 'Job Connect' program at The Progress High School in Engine Bowli as part of its 'community policing' initiative. Meanwhile the police said that a total of 4,200 youth, both men and women holding various educational qualifications, had attended the program held between 9 am and 5 pm.