Accordingly asserting that his government is committed to curbing corruption, Prime Minister Narendra Modi cited the extradition of AgustaWestland chopper scam accused Christian Michel from UAE to India to underscore his point. PM Modi said while inaugurating the country's largest Rail-Road bridge that "Our government is committed to fighting corruption".
PM said "Four years ago, nobody could even think that the biggest 'Raazdaar' (custodian of secrets) in the helicopter scam could be brought to India. But he has been brought here by our government". Furthermore he was referring to the extradition of Christian Michel from the UAE earlier this month in connection with irregularities in Rs. 3,600 crore deal signed in 2010 for the purchase of 12 VVIP helicopters from AgustaWestland.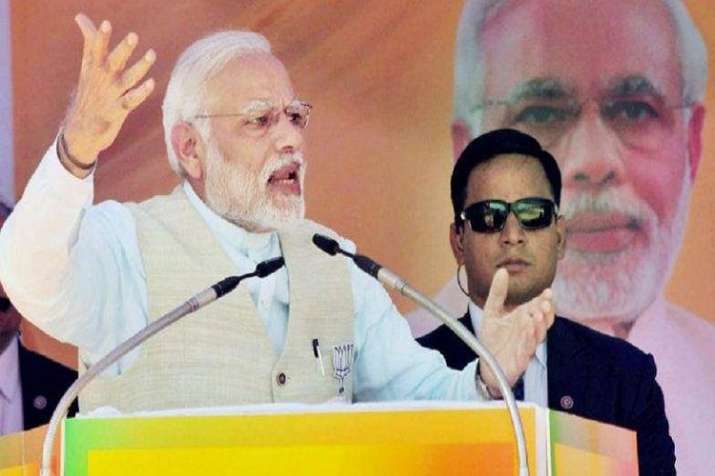 He added "On one hand under the Pradhan Mantri Awas Yojana our government has given houses to more than 1.25 crore families while under the Benami Transactions Act we have seized Rs. 5,000 crore worth bungalows and vehicles from the corrupt". Moreover when talking about infrastructure, Prime Minister Modi said that his government in the last four years has built three bridges over the Brahmaputra river that is equivalent to the total number of bridges made in the 60-70 years since independence.

Indian Railways linked its locomotives via ISRO satellites

According to sources the Indian Railways has linked its locomotives via ISRO satellites, making it easy to track trains and automatically feed the control charts about the trains arrival and departure. The officials said "A new beginning has been made in the new year: the train movement information is acquired and fed to the control charts using ISRO (Indian Space Research Organization) satellite based real time train information system (RTIS) automatically".