Chennai high court has imposed a ban on the gifting of 1000 rupees by Tamilnadu government to people above poverty line. As Pongal nears, it has been the practice of giving Pongal gift to people including one kilogram of rice, sugar, cashew, grapes, sugarcane and also 1000 rupees.
Since yesterday this package along with 1000 rupees have been given to people in ration shops.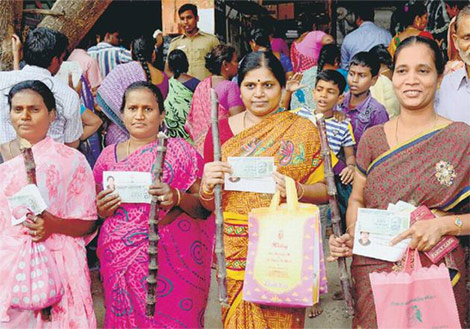 However the move has been opposed by other political parties which have said that these 1000 rupees is given to make people vote for ADMK and filed a case following which Chennai high court had banned the issuing of 1000 rupees to people above poverty line.