The Uttar Pradesh government ruled by Chief minister Yogi Adithyanath has reportedly spent a bomb on Kumbh Mela festival which is said to be the highest in the history The Kumbh Mela festival this year is expected to witness participation of more than 13 crore Hindu priests, and the festival which began yesterday will last 55 days, and will end on March 4. Aghoris offered prayers to their deities at the rivers like Ganga, Yamuna and Saraswati rivers and Yogi Adithyanath has made tight security measures.
The latest shocking fact is that Chief Minister Yogi Adithyanath has allocated a massive 4200 crores budget for the festival. Other than these funds provided by the UP govt, private companies and organizations are also planning to provide money for Kumbh Mela, while reports are that, BJP government at the center will offer 1000 crores too.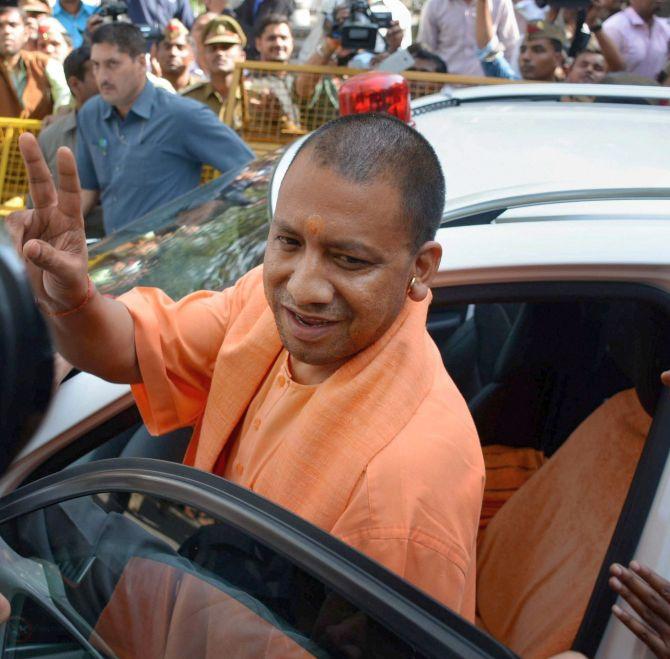 Earlier record expenditure for Kumbh Mela was 1300 crores in 2013 by Samajwadi party when the festival was celebrated at 1600 acres, and this time the event has got bigger and is celebrated at 3600 acres.

Chiranjeevi To Bridge The Gap Between Tollywood and Jagan

Megastar Chiranjeevi along with his wife Surekha Konidela met Andhra Pradesh Chief Minister YS Jagan Mohan Reddy at the Chief Minister's official residence in Tadepalli on Monday as a courtesy call. This is the first time that the Chiranjeevi or for that matter, any Telugu Film Industry Biggie met him after YS Jagan took charge.