Accordingly from January 21st to January 25th this religious ritual will be held at KCR's farmhouse in Erravelli. Meanwhile once again arrangements are being made on a grand scale. But this time there is a change in guests list. Earlier in 2015, KCR invited AP CM Chandrababu Naidu and then things went well between the TRS and TDP governments.
Reportedly 2018 elections brought differences yet again between Naidu and KCR. Both leaders criticized each other during the campaign and went to an extent that they would be taking revenge in the form of 'Return Gift.'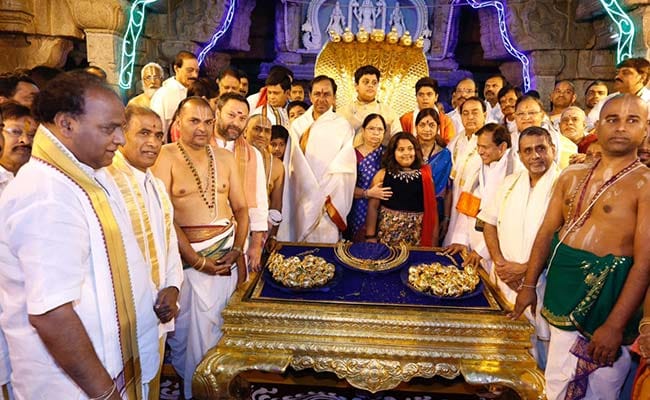 Furthermore as KCR and Naidu are no more in talking terms, the Telangana CM has decided to snub the AP CM. For the upcoming 'Chandiyaagam' KCR has preferred YS Jagan over Naidu. Apparently post the meeting of KTR and Jagan, KCR called on the YSRCP chief.  As per TRS sources, KCR forwarded the invitation to attend the Chandiyaagam. Moreover Jagan is yet to take a call on this as he is expected to fly to London to see his daughter who is pursuing her education there.

TN Govt plans to introduce Board Exams for Class 5 & 8

Accordingly Tamilnadu government is going to introduce board examinations for the students of class 5 and class 8, in addition to the already existing public exams for students in classes 10, 11 and 12. Meanwhile according to a circular issued to all the district education offices, the third term exams conducted in schools will henceforth be conducted as public exams. These exams will have common question papers for all the schools in Tamilnadu.