According to report 75% of woman beneficiaries under PM MudraYojana, 26 weeks of maternity leave and Pradhan Mantri Matritva Yojana, are all empowering women. He said "To ensure cleaner fuel and health assurance, we embarked on PM Ujjwala Yojana, a program to give 8 crore free LPG connections to rural households, out of which 6 crore connections have been given already". Meanwhile National Artificial Intelligence Portal to be developed soon.
He said moving on to defense sector, where they had promised to implement One Rank One Pension and they have already disbursed over Rs 35,000 crore after implementing the scheme in true spirit and Defense Budget increased to Rs 3 lakh crore. Furthermore India is the fastest highway developer in the whole world, 27 kms of highways built each day, projects stuck for decades completed; #SagarMala will help faster handling of import and export cars.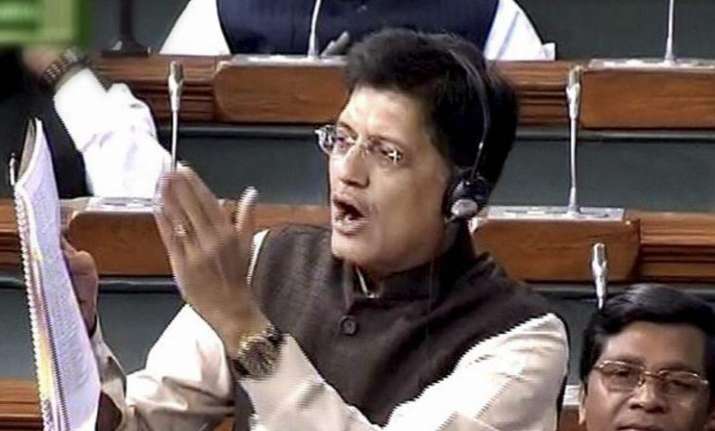 Moreover in the last 5 years they have installed solar generation capacity in India increased by 10 times. Apparently all farmers affected by severe natural disasters to will continue to get 2% interest subvention and additional 3 percent on timely loan repayment.  Nextly Indian Railways budget outlay Rs 1,48,658 crore. Reportedly Indian Railways operating ratio is to improve to 95% for 2019-20 from 96.2% in 2018-19 and is seen at 96.2% in FY19 and 95% in FY20. He added "Aadhaar is now near-universally implemented and helped ensure poor get the benefit of govt schemes directly in their bank accounts".

Hyderabad Metro Rail overloaded due to TSRTC strike

Reportedly a large number of commuters in Hyderabad on Monday took to the Metro as the ongoing strike by employees of the Telangana State Road Transport Corporation (TSRTC) intensified. Perhaps with Telangana Congress leaders and workers attempting to lay siege to Chief Minister K. Chandrasekhar Rao's residence in support of the strike, the police took a bizarre decision, to shut down