Finance Minister Piyush Goyal says "TDS limit hiked from Rs 10,000 to Rs 40,000 on Post-Office savings". He said solar power generation has increased by 10 times in last 5 years. Meanwhile 75% of the beneficiaries under PM Mudra Yojana are women. He said "So those with income up to Rs 5 lakh and another Rs 1.5 lakh in investments totaling Rs 6.5 lakh will have to pay no tax and it will benefit nearly Rs 3 crore middle class income earners".
Apparently TDS limit hiked from Rs 10,000 to Rs 40,000 on Post Office savings. Furthermore Goyal also said standard deduction would be raised from Rs 40,000 to Rs 50,000. Earlier Finance Minister Arun Jaitley had in Budget 2018 introduced a standard deduction of Rs. 40,000 for the salaried class. Presently this additional deduction was proposed in lieu of existing deductions of Rs 15,000 for medical reimbursement and Rs 19,200 for transport
allowance.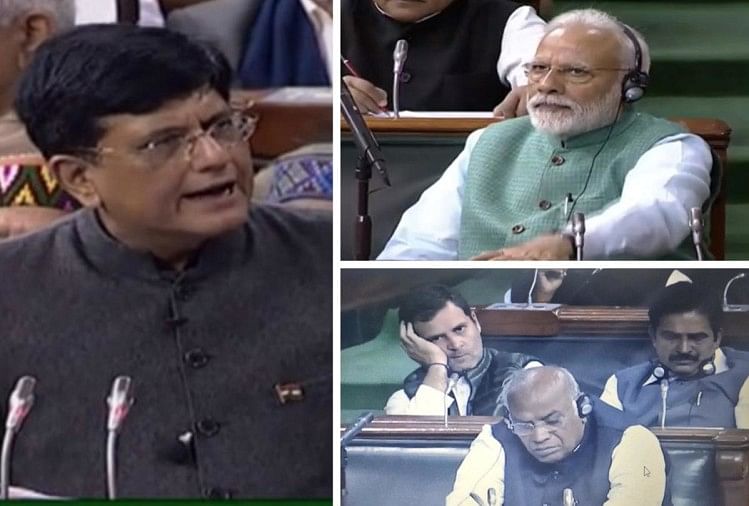 He added "Within nearly two years, almost all assessment and verification of IT returns will be done electronically by an anonymized tax system without any intervention by officials. Almost all income tax returns to be processed within 24 hours and refunds to be issued simultaneously". Moreover he said direct tax collections were up from Rs 6.38 lakh crore in 2013-14 to almost Rs 12 lakh crore and the tax base was also up from Rs 3.79 crore to Rs 6.85 crore.

Congress Leader Rahul Gandhi campaigns for the party in Haryana today

According to sources Congress leader Rahul Gandhi will on Monday campaign for the party in Haryana and will address a public meeting in Nuh. The sources said "Gandhi will address the meeting in the afternoon and will reach Nuh in southern Haryana by road from Delhi, and the meeting was finalized after consultations with party leaders of the state". Meanwhile Nuh is the district headquarters in the Mewat area and falls under the Gurgaon parliamentary constituency. Gandhi is also campaigning for