Sources from Pune stated that Union minister Smriti Irani on Sunday said she would leave politics the day Prime Minister Narendra Modi decided to hang his boots, though she asserted that he would be around for "long years". Meanwhile she was speaking at the Words Count festival in Pune for a discussion titled ''Scripting Her Story, From Star to Star Campaigner''.
Furthermore a member of the audience asked her when would one see her as a "pradhan sevak" (prime servant), a title often used by PM Modi to describe his role as the head of the Union government. Smriti Irani replied "Never. She entered politics to work under charismatic leaders and she was very lucky to work under the leadership of late Atal Bihari Vajpayee and she is currently serving under Modi ji".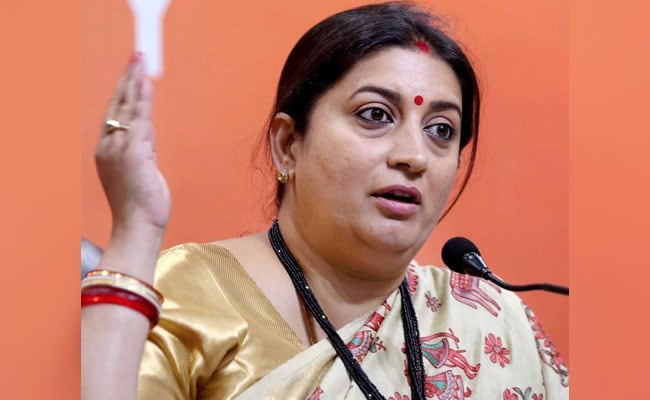 She added "The day ''pradhan sevak'' Narendra Modi decides to hang his boots, she will also leave Indian politics".  Reportedly on whether she did not wish to serve under leaders other than PM Modi, the textile minister said, "Am she is not currently working under leaders like Rajnath Singh ji, Nitin Gadkari ji? There are leaders with whom she has worked within the organization for the last 18 years and she also had the opportunity to work under leaders like Vajpayee and LK Advani."

BJP not yet projected any chief ministerial face for upcoming Assembly polls in Delhi

Reportedly in Delhi, the Bharatiya Janata Party (BJP) has not yet projected any chief ministerial face for the upcoming Assembly polls, which are due by the end of 2019 or early next year. Meanwhile the party appears to be relying on Prime Minister Narendra Modi's charisma to take on the ruling Aam Aadmi Party (AAP). Furthermore Delhi chief minister Arvind Kejriwal is the AAP's face for the Assembly