Accordingly with the Sabarimala temple set to reopen for the month of Kumbham on Tuesday, the Pathanamthitta district police have decided to impose restrictions to ensure safety of devotees. Meanwhile when issuing a press release, Pathanamthitta district police chief T Narayanan, said devotees and media persons will be allowed to trek up to the Sannidhanam from Nilakkal every day after 10 am and the restrictions will be in place from Nilakkal to Sannidhanam. 
Furthermore the Pathanamthitta police have also asked the public and the devotees to cooperate with them to ensure a peaceful atmosphere near the hill shrine and the temple will be open from February 12 to February 17 for the pooja held every month. Reportedly following the review petition hearings in the Supreme Court against the September 28 verdict allowing women of all ages to enter Sabarimala, the Kerala government has said that the plea by the Travancore Devaswom Board, which manages Sabarimala, asking for an extension of time from the apex court to implement the verdict, holds no relevance.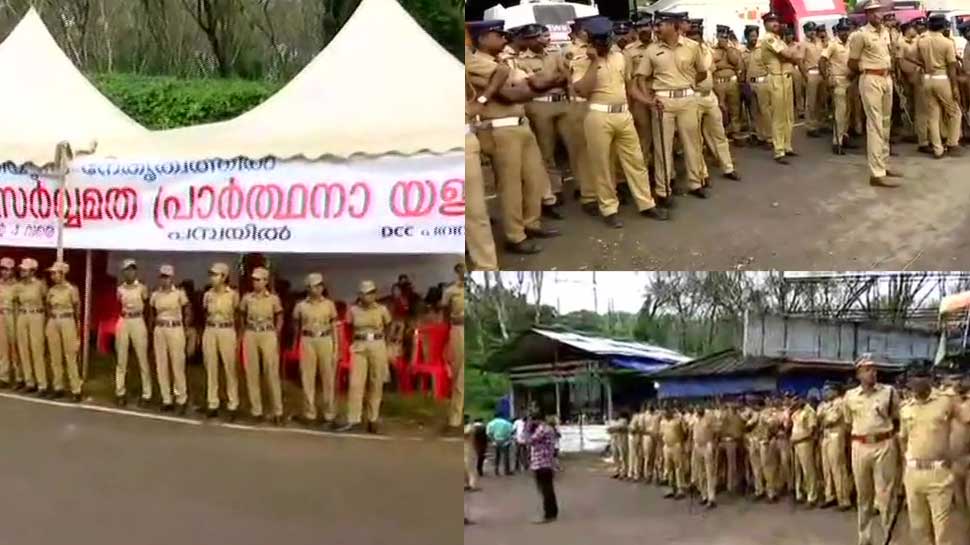 Moreover Devaswom Minister Kadakkampally Surendran said that the plea was filed during the two month long Mandala Makaravilaku season during which time the temple did not have enough facilities to accommodate women. He said since the season is now over, the plea by the TDB was no longer relevant.

Jagan's New Rule Detrimental to Investments in Andhra Pradesh?

The Ruling Party in Andhra Pradesh has introduced a bill on the employment of local candidates in industries and factories mandate the state government to ensure 75 percent of employment opportunities to locals. It also puts the government under obligation to provide training to eligible local candidates.