It has been said that the chances of captain Vijayakanth's DMDK joining ADMK are turning bleak. For the upcoming Lok Sabha elections, Congress, DMK, Viduthalai chiruthaigal and communist parties have formed an alliance while on the other end, BJP and ADMK have joined hands. However Vijayakanth's DMDK is yet to announce its alliance plans.
On February 19, DMDK team was met by BJP leader and finance minister Piyush Goyal and the meet did not yield any result. Even Thirunavukarasar, Superstar Rajinikanth and DMK president MK Stalin met Vijayakanth at his residence and following this there are talks that as ADMK is not accepting DMDK demands, and Stalin has reportedly promised to accept, DMDK might join with DMK and not ADMK as initially thought.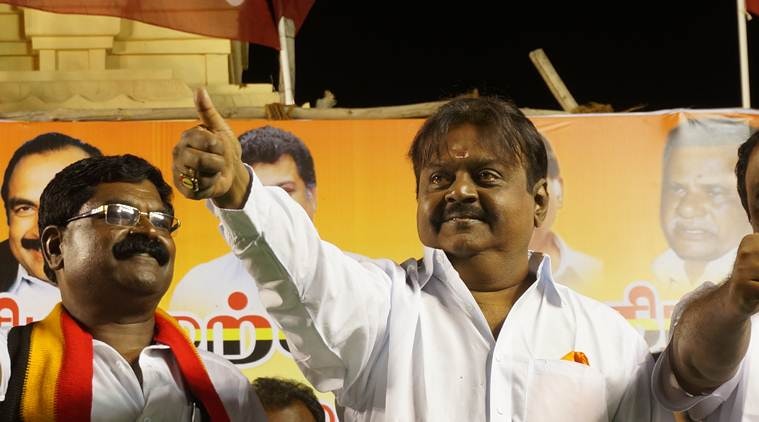 Now, there are reports that DMDK might have an alliance with DMK party. MK Stalin is having some talks with Sudeesh and is discussing the outcomes of an alliance.

PMC bank scam claims another life in Maharashtra

Ever since PMC bank scam unearthed there has been utter confusion and stress among the bank customers, fear of losing money has left many account holders distressed and despaired. PMC (Punjab and Maharashtra co-operative bank) scam claimed one more life in Maharashtra, this is the fifth death reported so far relating to bank scam, a septuagenarian woman reportedly because of vast amount of money was parked in the bank by her daughter and son-in-law. Bharathi Sadarangani died of cardi