Reportedly with the political atmosphere in the state favoring YSR Congress, the equations are also changing accordingly and several leaders are joining YSRCP and supporting YS Jagan Mohan Reddy's leadership.
First of all TDP Leader Dasari Jai Ramesh, who belongs to a strong constituency in Krishna district along with his brother and former MLA Balavardhan Rao joined YSRCP.
Secondly Chandrababu's close relative, Jr NTR's father-in-law Narne Srinivasa Rao also joined the party.
Thirdly TDP senior leader and former MLA Challa Ramakrishna Reddy of Kurnool district also shifted to YSRCP. Leading industrialist and prominent seeds businessman Pocha Brahmananda Reddy, from the same district, launched his political career with YSR Congress. Furthermore, Madhusudhan Rao, a Dalit and the chairman of the MMR Group also joined the YSRC.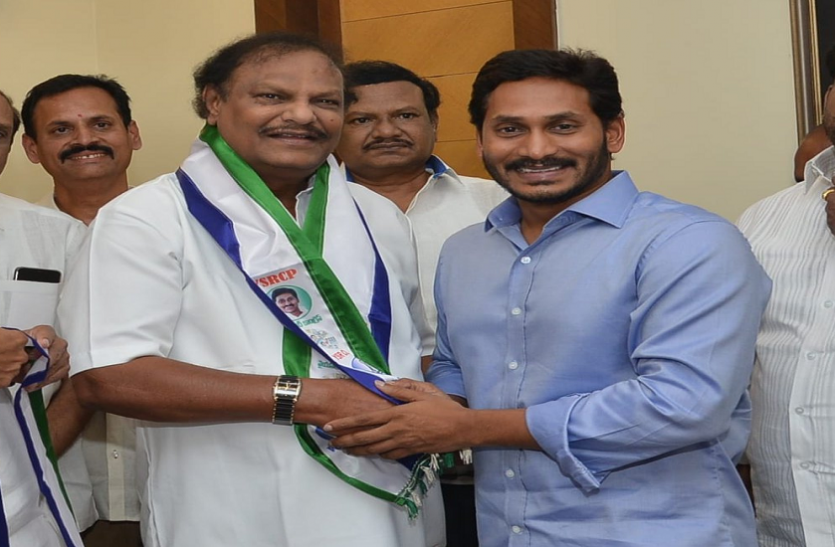 Fourthly the Daggubati family also came in support of YSRCP with Daggubati Hitesh making his political entry with the party.
Fifthly State BSc Welfare Society convener Margani Nageswara Rao and his son Bharat chose to make their political debut with YSR Congress.
Sixthly former MLA Manugunta Mahidhar Reddy from Prakasam district, Giddalur former MLA Anna Ramambu, influenced by YS Jaganmohan Reddy's Padayatra also joined YSRCP.
Seventhly Former Central Minister from Srikakulam district, Killi Kruparani, former Minister from Anakapalli in Visakhapatnam district, Dadi Veerabhadra Rao and his son Ratnakar followed the same path. Recently, Minister Devineni Uma's brother Chandrashekhar, prominent comedian Ali and former IIC chairman Sivarama Subrahmanyam joined the party in Rajahmundry.

Eighthly Rajampet MLA Mallikarjuna Reddy resigned from TDP and joined YSRCP.
Ninthly Amanchi Krishna Mohan, who joined TDP as the independent candidate from Chirala in Prakasam district also joined forces with YSRCP.
Tenthly Anakapalli MPs from Vishakha district and Amalapuram MPs in East Godavari district, Avanti Srinivas, Ravindra Babu also tendered resignation to their MP posts and TDP to join YSR Congress.
Moreover recently Guntur West MLA Modugula Venugopal Reddy resigned from TDP and shifted to YSRCP. Apparently it is clear that politicians are influenced by the clear signs that the people of the state will be in favor of the YSR Congress.

IRCTC pays compensation for late running of Tejas Express

Reportedly a delay of more than three hours in the running of Delhi-Lucknow Tejas Express on October 19 has cost IRCTC around Rs 1.62 lakh which the railway subsidiary will pay through its insurance companies as compensation to around 950 passengers, a first in the history of Indian Railways. The officials said on Monday "The train started from Lucknow at around 9.55 am instead of its scheduled