According to sources with the electoral atmosphere kicking in, the state's political equations are rapidly changing. Meanwhile as the people's opinion is getting clear, along with senior politicians, neutralists also are taking initiative on their future political action. Furthermore it is noteworthy that the senior political leaders in their respective districts and constituencies, the ones who have been away from politics for some time and the new political leaders are all in favor of YSR Congress party.
Reportedly a large number of leaders and activists from across the state are joining YSRCP. Furthermore with these developments, the YSR Congress is preparing for electoral equilibrium. Apparently the failure of the Chandrababu Government in almost all sectors during the five year governance is influencing the political leaders. Presently people are deeply upset with the TDP government's fraudulent attitude in the capital city construction, farmer and DWCRA loan waiver.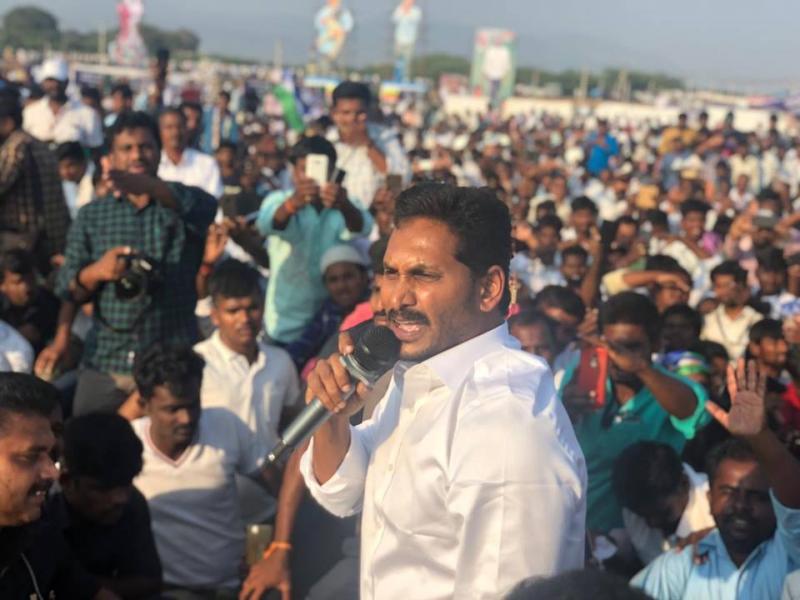 Moreover strong opposition is being formed against Chief Minister N Chandrababu Naidu, his son Nara Lokesh, Ministers, TDP MPs, MLAs over their indulgence in corruption. Meanwhile on the other hand, Leader of Opposition YS Jagan Mohan Reddy's Padayatra was well received by the people across the state and also gained nation-wide recognition. Also people are responding positively to YS Jagan's welfare and development programs which will be implemented in the name of Navaratnas if he comes to power.