The Andhra Pradesh politics is pretty clear as there are only two sides now and any wrong move or big positive move can move the focus positively totally towards one party and sustain and overpower the other party with ease, and Jana Sena of Pawan Kalyan has also failed to establish themselves as a third alternate, and hence it is going to be a war between two leaders, two groups and castes and the war between CBN and YS Jagan.
CBN has been making anti BJP moves by partnering with Congress while at the other end, YS Jagan is maintaining a distance from both the national parties and has already been accused of trying to enter deal with BJP. While CBN believes creating national impact can help him like 2014 elections, YS believes in state level political moves. While people believed that central government support is needed for state, YS failed to recognize it.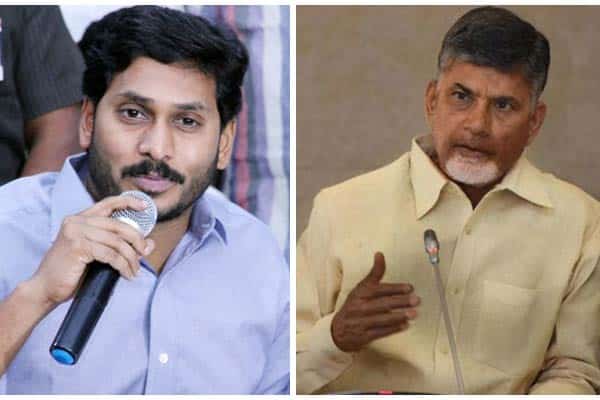 Last time CBN was able to ally with Narendra Modi and thereby created an impression that he can  do anything for the state benefit with the help of centre, and this had helped him play the seemandhra politics very well, with his national context plan and that was exactly what YS Jagan lacked. However now following BJP not granting help to special category status CBN tried heroics by exiting NDA. 
Even YSRCP was fighting for special category status but never made visible moves to joining BJP, and his quite nature on places and situations which needed the party to rise against BJP also has lead to an image downfall for YSRCP.  As Pawan Kalyan is of no use to TDP now and with no BJP support as well, the election politics of TDP is weak now, and joined Congress. On other hand, Jagan is ready to support any party that grants special category status to AP but however not making any clear stand, makes YSRCP also not so significant in national context. Thus both TDP and YSRCP are negligible now in national politics.

PM Modi dared Rahul Gandhi on abrogation of Article 370

According to sources Prime Minister Narendra Modi on Sunday dared opposition on abrogation of Article 370 in Jammu and Kashmir. Meanwhile he asked the opposition parties who are criticizing his government to reserve it "if they dare". Prime Minister said today while addressing a rally in Maharashtra's Jalgaon "If you dare, take a clear stance and come forward". Meanwhile sounding poll bugle in Maharashtra