Chennai sources stated that actor turned politician Kamal Hassan attacked the ruling AIADMK government of Tamilnadu and questioned the silence of the ministers and top leaders in the Pollachi sex abuse case. Meanwhile in a video posted on his Twitter, Hassan said, "This is a country where gods lived and fought if something happened to their wives. How are you going to wipe the insult made to your Amma Mr Edappadi K Palaniswami." He was referring to ex Tamilnadu Chief Minister J Jayalalitha.
Hassan said "When Nirbaya incident happened, Former Tamilnadu Chief Minister Jayalalitha released a statement that sexual incidents against women should be considered as rarest of rare case and will be investigated by high level police officers. How does this government who ruled in name of Amma remain silent?".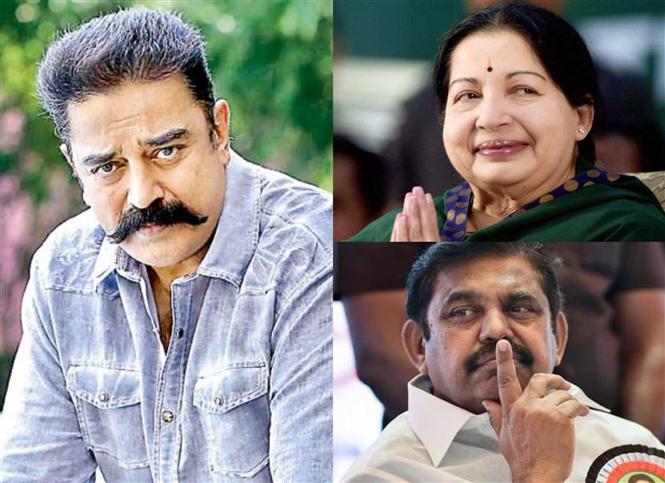 Kamal added "You carry Jayalalitha's picture in your pocket but what have you done for safety of women? Why is the government silent on the Coimbatore Superintendent of Police naming the woman, who had filed a complaint? How were the videos leaked?". Earlier as opposition DMK and Kamal Hassan's Makkal Needhi Maiam (MNM) continued to question and attack the ruling government, the AIADMK expelled a party worker, A Nagaraj, earlier this week for allegedly being linked to the case and AIADMK claimed that no leader was linked to the scandal and the opposition was trying to tarnish the image of the party before the elections.

Tamilnadu shuts schools in 3 Districts on account of Heavy Rain

Reportedly as rains continue to lash parts of Tamilnadu over the weekend, schools and colleges in a few districts will remain shut on Monday as per an order from the district collectors. Meanwhile Northeast monsoon arrived in Tamilnadu a few days ago, bringing heavy showers with it across the state and the rains have been widespread so far, disrupting the normal lives of the people living in the state.