Accordingly Dr. Subhash Chandra, also known as Subhash Chandra Goelis an Indian media mogul, businessman, television personality, motivational speaker, and philanthropist. Meanwhile he is the chairman of India's largest TV channel network Zee Media, Essel Group, and is an Indian conglomerate and Dr Chandra rose from a small flour mill owner to a media mogul in India.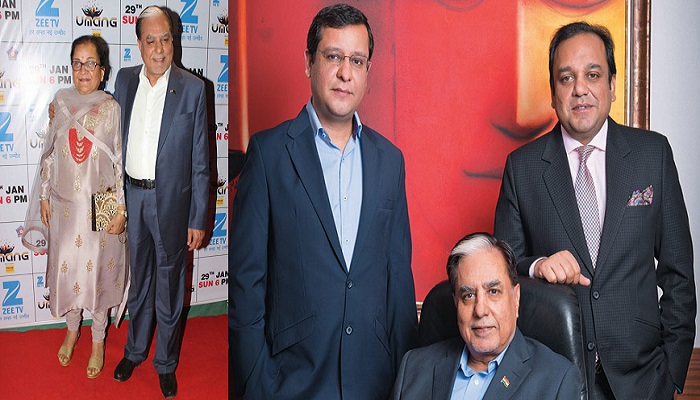 Reportedly Mr. Subhash Chandra has been the Managing Director at Zee Telefilms Ltd., since October 29, 2002. Furthermore Mr. Chandra serves as a Promoter of Essel Group of Companies and he served as Managing Director at Zee Entertainment Enterprises Ltd. from October 29, 2002 to December 2, 2005. Moreover he founded Essel Group in 1976 and served as its Chief Architect and his industry leading businesses include television networks and filmed entertainment, cable systems, satellite communications, theme parks, flexible packaging, family entertainment centers and online gaming. Apparently he made his mark as an influential philanthropist in India.
Accordingly he served as the Chairman of Padmalaya Telefilms Limited. He served as the Chairman of the Board at ETC Networks Ltd., until October 16, 2008. Perhaps he has been the recipient of numerous Honorary Degrees, industry awards and civic honours, including being named 'Global Indian Entertainment Personality of the Year' by FICCI for 2004, 'Business Standard's Businessman of the Year' in 1999, 'Entrepreneur of the Year' by Ernst & Young in 1999 and 'Enterprise Chief Executive Officer of the Year' by International Brand Summit.