Following a search operation conducted by Central reserve police forces, Rashtriya rifle and special operation group in the village of Dalipora in an unexpected turn of events all of a sudden terrorists who were hiding, started to attack by opening fire and this was followed by an encounter operation.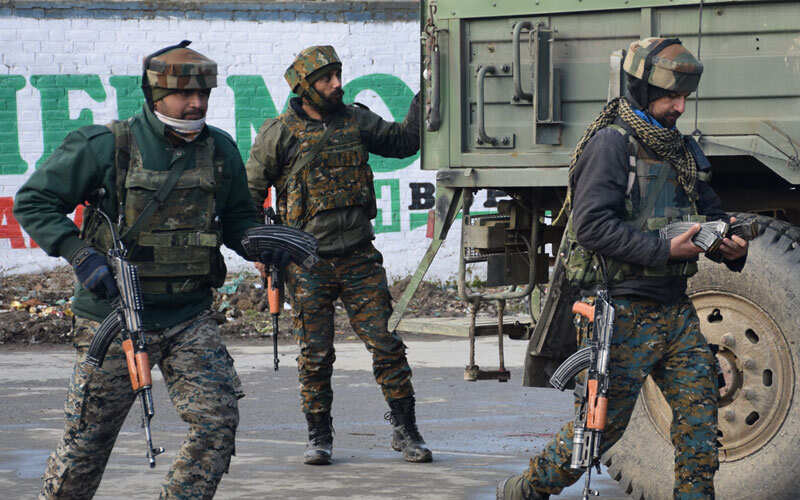 In the brutal fight that ensued, several lives were lost as three terrorists were shot dead by armed forces and one soldier was killed by terrorists during the firing in Pulwama district of Jammu and Kashmir. After these attacks, the army has reportedly seized modern weapons and arms and still the military operation is in progress.
 It has been said that these terrorists who were involved were belonging to Jaish-e-Mohammed terrorist outfit.  During the attack, two more soldiers and a civilian got injured and due to this chaos situation, in Pulwama, Internet services have been disconnected.