As per report after continuing his campaign to meet various leaders and sew up a non-BJP front before the announcement of Lok Sabha results on May 23, Andhra Pradesh Chief Minister and Telugu Desam Party (TDP) chief Chandrababu Naidu met Samajwadi Party President akhilesh yadav and Bahujan Samaj Party President mayawati in Lucknow on Saturday.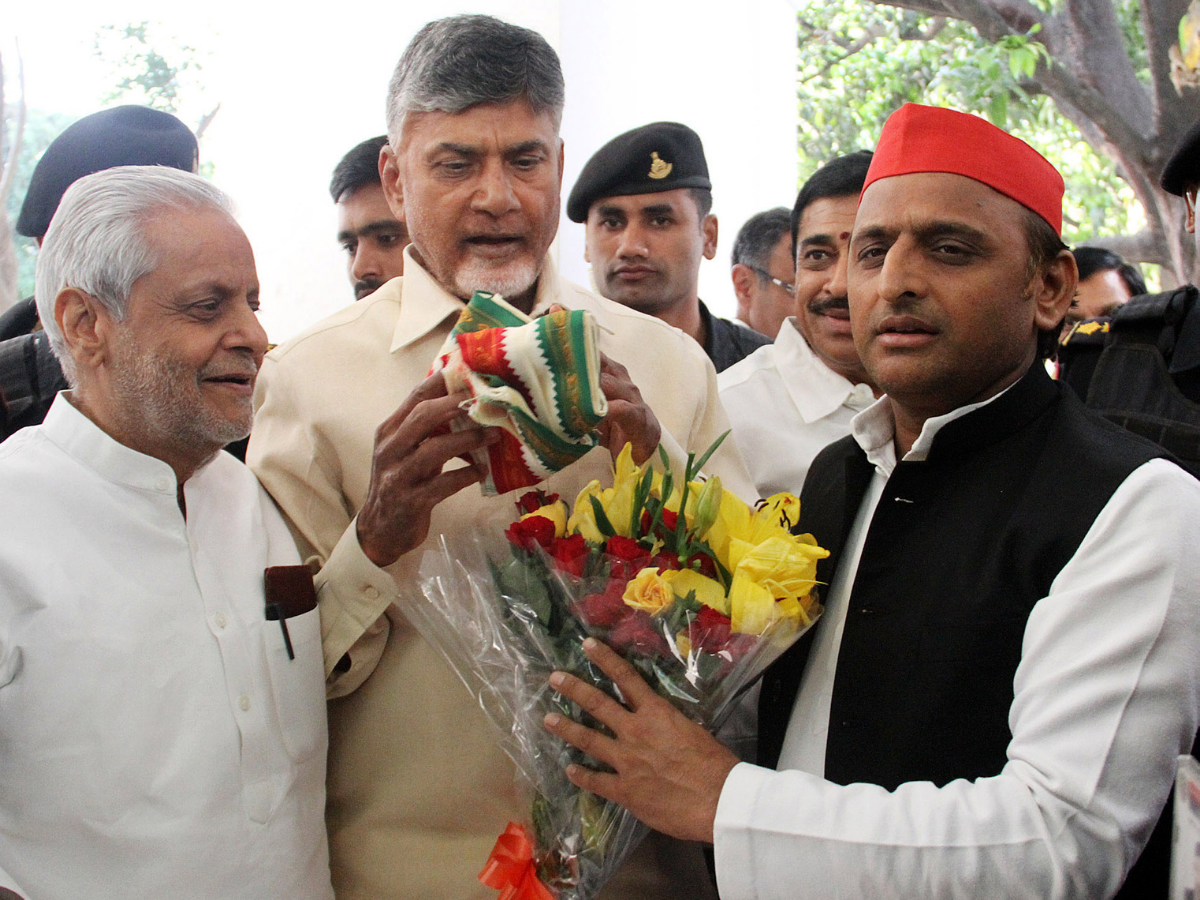 Meanwhile he held talks with akhilesh yadav for about 70 minutes at the Samajwadi Party office. Reportedly akhilesh yadav later tweeted: "It is a pleasure to welcome Honorable chief minister shri Chandrababu Naidu ji to Lucknow." Previously Naidu said that he was open to working with any political party that was against the BJP, including his Telangana counterpart K Chandrasekhar Rao and the Telangana Rashtra Samithi (TRS).
Naidu told reporters "We welcome not only the TRS but any party which is against the BJP. We are welcoming all such parties to be part of our grand alliance and he is meeting everybody. We will chalk out a plan after discussing with all leaders".

Kodi Kathi Accused Bail Extended

The National Investigation Agency (NIA) Court extended the bail period of Janupalli Srinivasa Rao till July 12. Srinivasa Rao is the prime accused in the attack-case against Chief Minister YS Jagan Mohan Reddy in Visakhapatnam in October last year. The court did not heed to the NIA's request to cancel his bail.