Reportedly Karnataka Chief Minister's Office on Tuesday morning issued a statement confirming that Kumaraswamy would not attend the scheduled meeting of opposition parties organized at the insistence of Naidu. Meanwhile with fissures emerging in JD(S) Congress coalition in Karnataka, the JD(S) may well snap ties with Congress in the event of BJP led NDA returns to power at the Centre.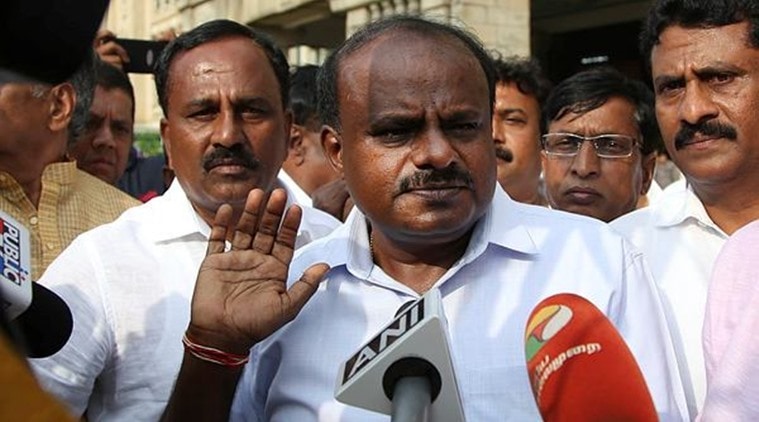 Furthermore Kumaraswamy much like M K Stalin believes that UPA – III that is being harped on by Chandrababu Naidu is absolute non-starter. Reportedly Naidu, who is aware of the writing on the wall of the ensuing YSR Congress Party government in Andhra Pradesh, has been making every possible effort to bring together regional parties and the Congress at the Centre in response to BJP and his political worth in the national capital would be reduced to nothing.
Moreover having realized that his party would flounder in a big way in the State, regional leaders across the country are giving cold shoulder to Naidu. Besides DMK's Stalin and JD (S)' Kumaraswamy, mayawati also opted out of the meeting. Further as the counting day closing in, Naidu is being shunned by political leaders from across the country realizing that the oppositional unity he is professing is nothing but a ploy to find a refuge for him post declaration of results.

Why Harish Rao didn't like relationship between KCR & YS Jagan?

According to sources KCR's growing bonhomie with YS Jagan isn't going down well with hard-core Telangana netas including some in TRS. Meanwhile given that YS Jagan was a Samaikyavadi and his own father and late YS Rajasekhar Reddy was a true Samaikyavadi, KCR's friendship with Jagan is said to be irking many TRS netas as the party is repeatedly winning in polls citing Telangana sentiment.