Several journalists were arrested for degrading Uttar Pradesh Chief Minister yogi Adityanath, following which a group of policemen assaulted and arrested one of the journalists, and the media person has in a new video claimed that he was stripped and a cop urinated in his mouth when he was in jail.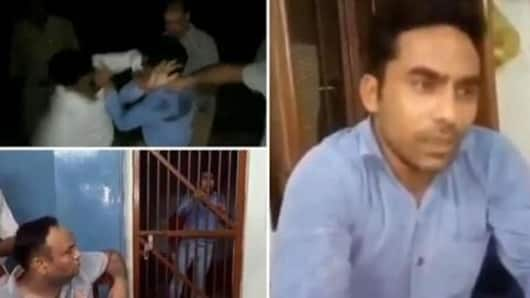 amit sharma had covered the derailing of a train in Shamli  when police suddenly came and started to physically assault him. One cop attacked his camera which fell down and then they hit and abused him following which he was locked, stripped and the cops also urinated in his mouth revealed amit sharma.
Following his arrest some journalists started protests and also recorded the whole incident and passed information to senior cops and it was also revealed that Amit had made an article on cops before some days and his video about the cops was in his
mobile
which got snatched by the cops. After this, the cops who ill treated the journalist got suspended. 

World Bank withdrew from Amaravati due to Corruption, say AP officials

The World Bank has decided not to fund Amaravati Sustainable Capital City Development Project, the ambitious project of former Andhra Pradesh chief minister Chandrababu Naidu. The World Bank's Website marked the project as 'Dropped'. The total project cost was USD 715 million with the World Bank planning to provide a loan of USD 300 million.