According to sources the Centre appointed Biswa bhushan Harichandan, a senior BJP leader from Odisha as the new Governor of Andhra Pradesh. So far, ESL Narsimhan has been functioning as the Governor for both Telugu states, Telangana and Andhra Pradesh, since the bifurcation of erstwhile AP in 2014. Meanwhile this was stated through an official statement released by the Rahstrapathi Bhawan on Tuesday evening.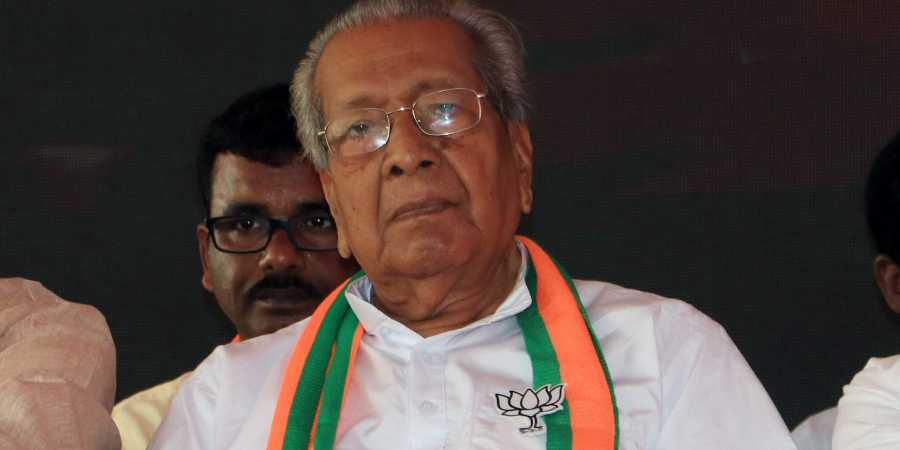 Reportedly Biswa bhushan Harichandan (85), a senior BJP leader and Minister was a five-time MLA from Silica in Odisha. He was born in 1934 Biswa bhushan started his career as a lawyer and has also authored several books and the veteran leader joined the Bharatiya Jana Sangh in 1971 and worked in the party in various capacities until the formation of the Janata Party in 1977.
Moreover as per report he was also detained during the Emergency in 1975. Perhaps he began his association with the BJP and raised the ranks to serve as BJP's Odisha State President between 1980 and 1988.

Hyderabad Metro launches a Train every 4 mins during Peak Hours

Reportedly the Hyderabad Metro Rail Limited (HMRL) said that the average train frequency on the busy route from Nagole to Hitec City will now be increased to 4 minutes during peak hours and it was previously about 7 to 15 minutes. Furthermore this came after the much-awaited reversal facility at Hitec City station was commissioned on Tuesday, "enabling the twin single-line system to be replaced