Reportedly former india skipper ms dhoni is currently posted in Jammu & Kashmir serving for his battalion in Territorial Army. Meanwhile Dhoni chose to make himself unavailable for the series against West Indies and serve the occupation and now, the World Cup-winning skipper has expressed his desire to open a cricket academy in Jammu & Kashmir to train young talents in the valley.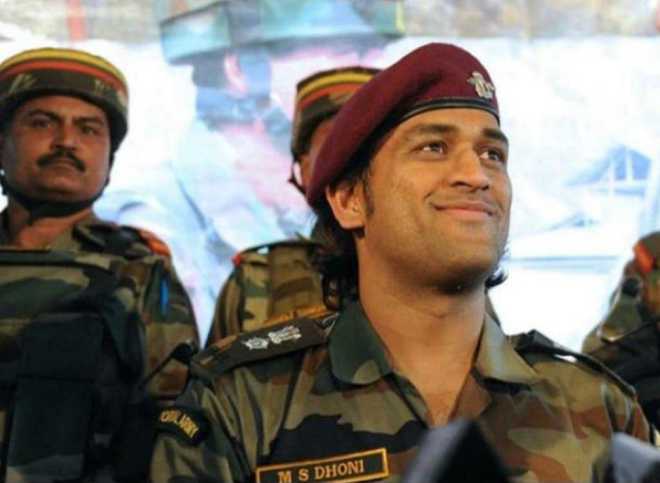 Presently Dhoni is on a two month break from cricket after a dismal ICC World Cup 2019 campaign. ms dhoni received severe criticism from the fan and former cricketer for his slow batting which has hurt the team badly. Perhaps there were speculations that he might retire from cricket, but there have been no indications of that as of yet and as per popular perception, the Jharkhand born cricketer who is in the twilight of his career will be with the team till the World T20 next year and help young Rishabh Pant groom before bidding farewell to the game.
Moreover the cricketer, who also holds the rank of Lieutenant Colonel in the Territorial Army unit of the Parachute Regiment (106 Para TA battalion), will serve the army till August 15. Perhaps ms dhoni is also likely to hoist the national flag of india in Leh on the occasion of the Independence Day. Currently the star cricketer is planning to set up a cricket academy in the valley for the budding cricketers and as per a report Dhoni will formally tell the sports Ministry about his plans to open an academy in Kashmir in the near future.

Hyderabad Police Commissioner plans for Celebration of Ganesh Chathurthi festival

Hyderabad sources reported that Hyderabad City Police Commissioner Anjani Kumar warned anti-social elements of taking advantage of the upcoming Ganesh Chathurthi celebrations and indulge in extortion. Meanwhile he said such anti-social elements will be firmly dealt with under law. Ganesh Chathurthi festivities will commence in the twin cities on September 2 and go on till September 12.