Reportedly pakistan Prime Minister imran khan on Wednesday (August 14) threatened to go to war over the Indian government abolishing Article 370 that granted special status to Jammu and Kashmir. Meanwhile this comment by pakistan PM came while he was addressing a gathering in pakistan Occupied Kashmir (PoK) and said that their people are ready to fight for the "freedom" of Kashmir. Furthermore Khan also criticized the Rashtriya Swayamsevak Sangh (RSS), which is the parent organization of the Bharatiya Janata Party (BJP).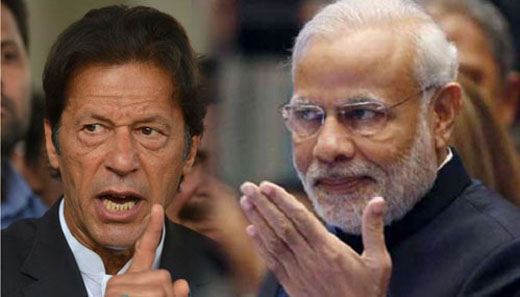 Further in his speech, Khan also spoke about the lynching of Muslims in india while the community is living in fear and the pakistan prime minister added that the current developments in Kashmir are alarming for the Muslim population residing in the Valley. pakistan PM said "We are all concerned at the moment about the truth of the humanitarian crisis and the atrocities created by this lock down that has been imposed".
When accusing the Indian government, Khan said, "He (Narendra modi) is playing his final card, but it is going to be very expensive for india." imran khan said "Kashmir was not on the radar of the international community, but we as pakistan have to ensure that this new momentum continues where Kashmir is in the global narrative. I pledge to be the ambassador of Kashmir". Khan said "Now, I will become the brand ambassador and take Kashmir issue to all possible platforms".

Hyderabad Police Commissioner plans for Celebration of Ganesh Chathurthi festival

Hyderabad sources reported that Hyderabad City Police Commissioner Anjani Kumar warned anti-social elements of taking advantage of the upcoming Ganesh Chathurthi celebrations and indulge in extortion. Meanwhile he said such anti-social elements will be firmly dealt with under law. Ganesh Chathurthi festivities will commence in the twin cities on September 2 and go on till September 12.