Earlier, Congress leader
priyanka
Gandhi said that the way Article 370 has been scrapped is totally unconstitutional. The Congress general secretary said, "There are rules to be followed when such things are done. But here nothing is followed.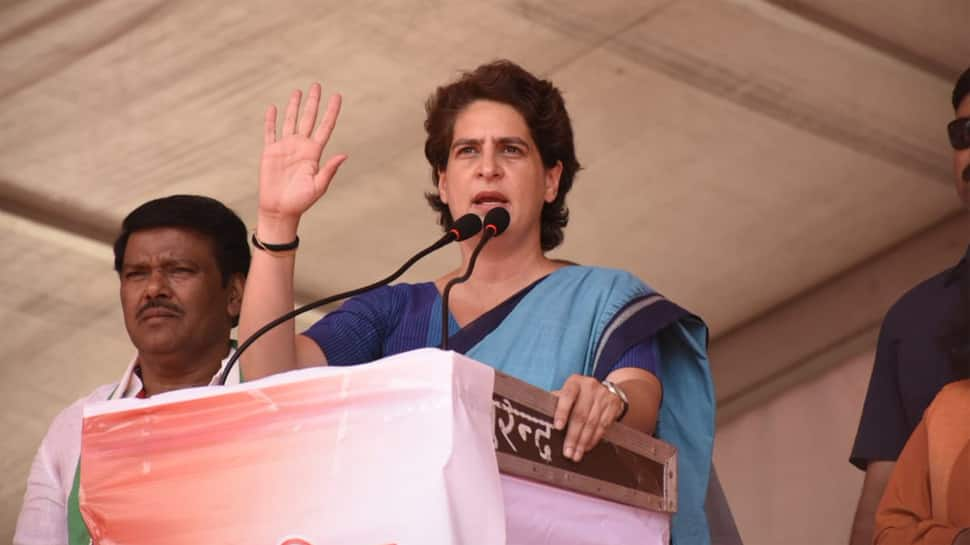 She also said We will always fight for the democracy and constitution." This has been an open statement from
priyanka
Gandhi on a sensitive issue which divided the party totally. This move was backed up by several Congress leaders and this caused rift withinJyotiraditya Scindia, who along with
priyanka
led the party. 
Now, she takes a dig at the
modi
led Government with a tweet mentioning that all issues in society should be resolved through cordial dialogue to attack the government over its actions in Jammu and Kashmir. Her tweet reads as, "So the RSS has declared in a tweet that all "issues in the society" should be resolved through cordial dialogue?  I suppose either Modiji and his government no longer respect the RSS's views or they don't
believe
that there is an "issue" in Jammu and Kashmir. Interesting...."
So the RSS has declared in a tweet that all "issues in the society" should be resolved through cordial dialogue?
I suppose either Modiji and his government no longer respect the RSS's views or they don't believe that there is an "issue" in Jammu and Kashmir. Interesting....

— priyanka Gandhi Vadra (@priyankagandhi) August 19, 2019