Reportedly weeks after speculation that she had quit politics, J Deepa, the niece of late Chief Minister J jayalalitha has announced that the MGR Amma deepa Peravai that she founded will merge with the AIADMK. Meanwhile she told the media that this was a decision that was taken after consultation with party cadre and was partially due to her ill-health.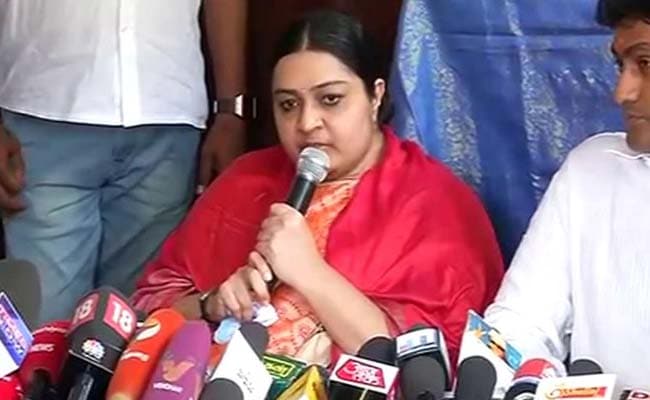 Earlier in July, deepa had told the media that she was quitting politics, two years after floating her party, due to the lack of a mentor in the political field. She claimed that her experience as a politician was painful and disappointing and that it was difficult to sustain as a woman politician. She had further claimed that her party had been merged with AIADMK in March, though there was no official announcement.
She told the media "The MGR Amma deepa Peravai will join the AIADMK whole-heartedly. After Puratchi thalaivi Amma's death on February 24 2017 as her relative and successor, waves of people came to my home. They called me to politics. For the sake of the AIADMK followers I started the party". Moreover deepa further claimed that this decision was taken due to health reasons and her inability to put in the hours required to sustain the party.

Land acquisition for Salur bypass speeded up

Visakhapatnam: The land acquisition process for the proposed Salur bypass project is being speeded up with another four acres of land remaining to be acquired. The National Highway (NH)-43, which passes through Salur town in Vizianagaram district, has been a traffic choke point for over two decades due to heavy vehicular movement along the road.