Reportedly pakistan's Minister for Human Rights Shireen Mazari sent a letter to UNICEF (United Nation's Children Fund) requesting the removal of actress priyanka chopra as their Goodwill Ambassador. Mazari wrote in the letter "Ms Chopra has publicly endorsed Indian government position on Kashmir and also supported the nuclear threat issued to pakistan by the Indian Defense Minister. All this goes completely against the principles of peace and goodwill that Ms Chopra is supposed to uphold as an UN Goodwill Ambassador for Peace".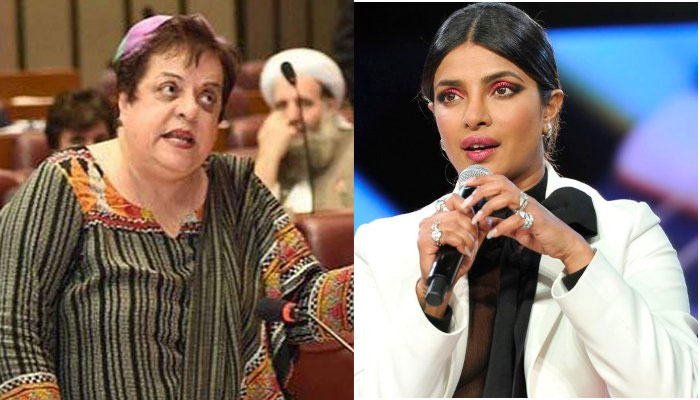 Furthermore Pakistani woman named Ayesha Malik questioned the actress's role as a United Nations Goodwill Ambassador in the light of her February 26 tweet where she congratulated the Indian Armed Forces for air strikes in Balakot, pakistan, the same day. Meanwhile the Indian government said that the Indian fighter jets were sent to Balakot to eliminate a Jaish-e-Mohammed (JeM) terrorist camp, the pakistan government has had a range of responses, from saying the IAF bombs landed on an empty area to admitting that 'after Pulwama, india took action in Balakot'.
Moreover In light of these events,
pakistan
's Minister for Human Rights Shireen Mazari sent a letter to the UN, seeking the removal of
priyanka
CHOPRA' target='_blank' title='click here to read more about
priyanka
CHOPRA'>
priyanka
chopra as their Goodwill Ambassador.

Tourists Boat capsized in Godavari River, Rescue operations going on

According to sources it was stated that two helicopters and eight boats were pressed into rescue and search operation early morning on Monday in the incident in which a tourist boat ferrying 61 passengers capsized in Godavari River near Devipatnam on Sunday afternoon. Meanwhile as many as 11 people have reportedly lost their lives in the accident.