Reportedly after staying true to his promise, actor rajinikanth gifted a 3 BHK house to veteran film producer and storywriter Kalaignanam. Accordingly the actor purchased a house in Virugambakkam to be gifted to Kalaignanam, who had introduced rajinikanth as a hero through the movie Bairavi in 1978. Meanwhile videos and pictures of rajinikanth entering the swanky new house with Kalaignanam and his family members have been going viral on social media on Monday.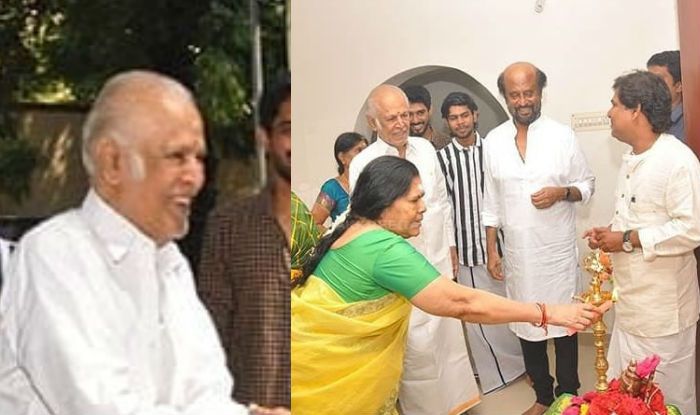 Perhaps the 1320 square feet house is located on the ground floor of the apartment. rajinikanth was welcomed by Kalaignanam and his family and was made to light the lamp in the new house. The actor had promised to gift Kalaignanam a house during the felicitation function organized in Kalaignanam's honor to commemorate his 90th birthday and his 50 years in filmdom on August 14, 2019.
Moreover talking about the lack of recognition to story writers in Tamil cinema, rajinikanth urged the celebrities at the event to make it compulsory for movies to credit story writers separately and treat them on par with directors. Further Rajinikanth said, "I came to know only recently that he still lives in a rented house and it is sad. (Minister) Kadambur Raju told that he will get a house for Kalaignanam after talking to the CM, my thanks to him. I will not give this opportunity to the government. When his breath leaves his body, it must be from my house. Dear Bharathiraja sir, please start looking for houses.