Chennai sources stated that ahead of the India-China summit, the ancient coastal town of Mamallapuram near Chennai has been virtually turned into a fortress with unprecedented security arrangements while the beautification and other preparations touched a feverish pitch. Reportedly a Coast Guard ship is stationed off the Shore Temple here and more than 5,000 police personnel, drawn from various parts of Tamilnadu, have been deployed in and around the town and nearby places including the Old mahabalipuram Road and the East Coast Road as part of security measures.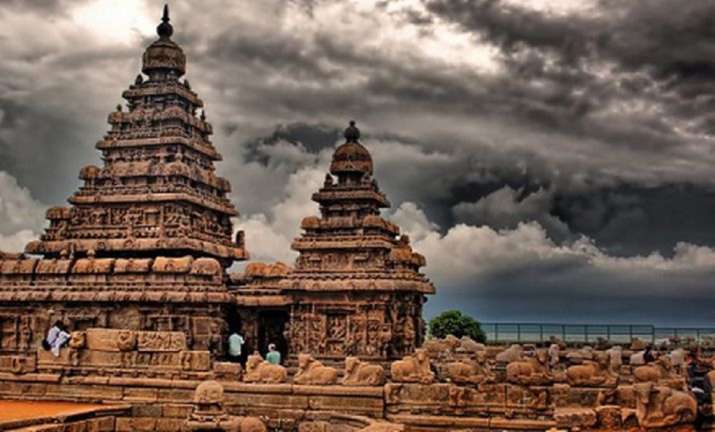 Perhaps behind the shore temple, while a CG ship has been stationed at a distance another one was spotted on patrol by this visiting PTI correspondent. When asked about the deployment, a defense official said "this is nothing unusual" and declined to elaborate. Further Prime Minister narendra modi and Chinese President Xi Jinping will hold talks here on October 11-12 to deepen ties, including in the field of counter-terrorism in the second informal summit.
When reflecting the high levels of security requirement for the two top leaders, dozens of temporary police outposts have been set up in and around the town which will be under the watch of 800 CCTV cameras. Apparently workers have been using high power air compressor- based equipment to clean up the locations in and around the monuments. Officials said "In a painstaking effort, scribbling made by visitors on various monuments was removed by the personnel of the chemical branch of the Archaeological Survey of India".